Making Changes
Not having or not using a draft gauge leaves you blind to the effects of the flue and whether it is even venting properly. A draft gauge is a MUST for performing detailed combustion testing. Yet it is not referenced at all in installation instructions, or suggested or mentioned by any manufacturer tech support people.
There are many conversations on what is important to monitor and measure on combustion appliances. Some combustion analyzers also monitor NOx and other gases. This is terrific if you need to know gas levels, but they don't have a direct correlation to proper and efficient combustion. Keep in mind that CO, O2, flue gas temperature, and flue draft are more important indicators for diagnosis.
Changing your Mindset and Toolset is not enough. The last element needed is the expertise and knowledge. Even with the best instruments, technicians often guess or follow misleading guidance from individuals who really don't understand proper combustion diagnostics and don't understand what the analyzer is trying to tell them.
Skillset
Technicians without the proper skillset are left alone in the field when they encounter combustion issues. They don't know where to install test ports, what the readings on the analyzer mean, or what the little white ball lifting in the draft gauge means.
The scary thing is many of us have been exposed to high levels of CO and were not aware of the real reason why we had a headache or an afternoon of nausea and slight dizziness.
This leads to incorrect assumptions in the field where they end up addressing the symptom, but not the problem or safety issue.
Skillset is that final factor that enables your team to deliver the value and safety your customers deserve. Skillset is achieved through training, education, and experience.
Only a well-rounded service professional who has the proper mindset, toolset, and skillset can expect to have a chance to provide the truest value and safety that customers deserve. If your team has only one or two of these elements, they will still fall short of what we, as an industry, need to do to truly make appliances operate as designed.
In the current climate culture with many states engaging in decarbonization and electrification programs, the combustion appliances that remain when the programs are completed need to be operating as efficiently as possible with as minimal carbon impact as possible.
Mindset, toolset, and skillset provide you and your field service and installation teams vision beyond sight when it comes to testing, diagnosing, and solving combustion issues.
---
Jeff Sturgeon Presented at NCI Summit 2022
This article is based on a presentation given by Jeff Sturgeon at National Comfort Institute's 2022 High-Performance HVAC Summit in Scottsdale, AZ. The Practioner session was titled, "Vision Beyond Sight with Combustion Testing: Give Your Customers the Value They Deserve."
In this session, Jeff showed High-Performance HVAC contractors how the right knowledge and test instruments can give you X-Ray vision during combustion testing to help you find hidden defects.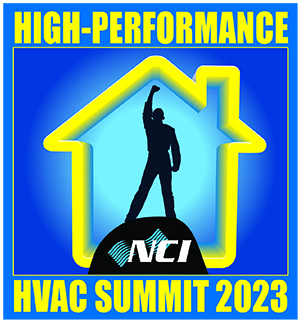 If you couldn't attend this year's Summit, this article should give you the key highlights of what Jeff shared with those who were there.
By the way, be sure to mark your calendars for the 2023 Summit which will be held in Branson, MO from
April 16-20, 2023.
Jeff Sturgeon is NCI's Southern California Training Center Manager/Instructor. You can reach him at ncilink.com/ContactMe with any questions.