NCI's (National Comfort Institute) High-Performance HVAC Summit 2020 is right around the corner, and it's completely virtual. On October 5-7, HVAC professionals from all across North America ' and beyond ' will come together for this great event. Summit is the only conference just for companies that set themselves apart with High-Performance service and installations.
While the COVID situation won't allow us to meet face-to-face, we have transformed Summit into a customized virtual meeting that will come very close.
In addition, because you can attend Summit from the comfort of your home or office, you won't waste time traveling. You'll also save on hotel and travel expenses while maximizing your time immersed in the Summit experience.
ACTION-PACKED SESSIONS and TRADE SHOW
We carefully planned this year's Summit to provide ample time for learning with four exclusive coaching workshops. Each workshop's design is to help you communicate with your team how you will implement High-Performance in your contracting business. Each hour-long workshop includes brand-new downloadable coaching and communication tools ' plus a 30-minute brainstorming session.
But that's just the beginning. This year, High-Performance Town is back and it's virtual! Conference-goers will be able to participate in three, 45-minute hands-on workshops with NCI trainers from across the country.
We've transformed both our Cleveland and Southern California training centersinto broadcasting studios featuring hands-on testing and diagnostics sessions focused on helping you solve the biggest comfort, safety, health, and energy efficiency issues facing homes across North America.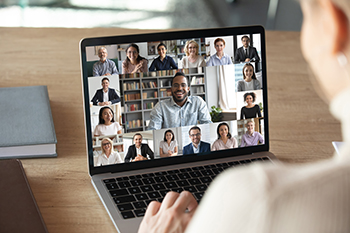 Additional Summit 2020 features include General Sessions complete with late-breaking reveals of brand-new NCI programs, and a panel discussion with High-Performance contractors sharing how they have managed to not just survive, but grow and thrive during a very tough 2020.
NCI's 17th Annual Summit will again include long-standing traditions like our 2020 Contractor Awards. We're also bringing back our Sales and Marketing Idea Meeting where you can share and hear great ideas. And top ideas win cash prizes!
The conference is complemented with a fully interactive Virtual Trade Show featuring NCI's Member Rewards partners along with several tools, instruments, and specialty product vendors.
Summit's Virtual Trade Show booths will be open on October 6th and 7th from 9 am to 5 pm Eastern time.
Throughout Summit you'll also be able to meet with your peers in our Virtual Lounge where you can share ideas, catch up with old friends, and make new friends.
LEARN TO SET YOUR BUSINESS APART
We know you face a number of choices this fall with several online conferences and virtual events. But if you take a closer look you'll see Summit is different than other industry events.
This conference is not just a generic collection of consultants and industry speakers providing the same old advice on how to improve sales or marketing, or better manage your business.
While those things are important, only Summit addresses the questions: 'How do I set my company apart in the eyes of my customers?' and 'How do I communicate and implement a High-Performance approach in my company?'
Join Us for This Can't-Miss Event!
We promise to provide the highest quality content, peer-to-peer interactions, and fully interactive sessions to make Virtual Summit 2020 not just the first of its kind, but one of the best Summit experiences in NCI's 17-year conference history.
So don't delay. Register for NCI's High-Performance Summit at a very special price – guaranteed to fit any budget. Visit GoToSummit.com today to enroll your team for what will be the most valuable event of 2020.