Virtual conferences are just as valuable as in-person events if you know what to look for and take the right steps to make the most of the experience. The fact is, virtual events don't diminish the power of peer-to-peer networking or group learning, they just change things. And so, you need to find ways to adapt to those changes.
Here are four advantages to any virtual event: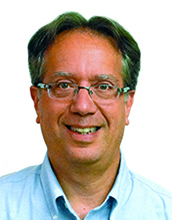 Cost and Time Savings – Virtual events eliminate the costs for travel, hotels, and food. Plus the registration fees are typically less.
Convenience and Accessibility – You can join an online conference from anywhere there is an Internet connection on any device.
Attend All Sessions – For the most part, virtual conferences are set up so attendees won't miss any of the sessions or other events. This is usually done by recording sessions and making them available to attendees at no extra cost.
Comfort – What's more comfortable than attending from a favorite chair in your home or office?
Checklist to Enhance Your Experience
The fact is a virtual conference is different and requires a few modifications in approach. Here are a number of tips that can help:
Put it on Your Calendar – Add the virtual conference to your calendar as soon as you sign up and set alerts for a day or two in advance.
Get Full Access – The price is often much lower than a live event, so why not get access to everything? For example, instead of just registering for the Tradeshow portion, why not register for the full event and have access to everything! You still save money over the cost of an in-person event.
Check Your Email – After registering, you will usually receive an email confirmation with the information you need to attend. If you don't see it immediately, check your spam folder or, in Gmail, your Promotions tab.

Prior to the conference watch for reminder emails, even if you think you have what you need to attend. Change happens and the organizer sometimes sends information about newly added sessions, networking opportunities, or crucial updates as the event date approaches.
Make It a Priority – Take virtual conferences seriously. Block time on your calendar to show up for live sessions and don't overbook.
Turn Off Distractions – It's too doggone easy to react to notifications that pop up on your phone or computer. Turn notifications off so you can stay focused on the session.
Use Interactive Features – These include Polls, Chat, Q&A, and even raise-your-hand features that are part of the virtual experience. Sometimes there is even a mobile app that you have access to. All of them enable you to interact with others attending the session, the overall event, as well as speakers, panelists, and so on.
Take Advantage of Virtual Networking Opportunites – Join social media chatter by skimming through conference hashtags for commentary from fellow attendees. Share your comments too. You can post through the conference software as well as Twitter and Facebook.
Take Notes and Review Them – You won't remember everything you learn in each session, so be sure to jot down some notes and then review them later to jog your memories.
Make Connections – Pay attention to people who ask the best questions or share the most insightful comments. Look them up and connect via social media. Then follow-up with them using email.
You can take full advantage of any virtual event by committing time to attend, participate, and connect. Just follow some of these tips and get the most value for your time.
After all, Isn't that the whole reason for attending a conference in the first place?