Balancing Hoods
Airflow tests will help you narrow down problematic areas in a building.
You can further pinpoint issues by using balancing hoods to show which rooms are not receiving the proper airflow. You measure airflow coming out of the registers and compare that to the estimated airflow for that room.
Read more about how to estimate room airflow at ncilink.com/beachballs.
The good news is that using balancing hoods gives you the opportunity to involve your customer. Their participation allows customers to "see" what is happening in the room and gives them a better idea of why that room is uncomfortable. This can help when it is time for you to make suggestions for repairs.
By the way, you can read all about using balancing hoods in an article written by David Richardson for the ACHR News magazine here: ncilink.com/BalancingHoods.
Ask the Customer Questions
Mastering airflow diagnostics requires one more key skill – communication. This is very important. Once you complete testing and diagnostics, it's time to talk with the customer and ask questions. Your test results are the foundation for that conversation.
Some of you will want to talk first and measure later. That is a mistake. Using test results as the basis for your questions lets you show customers "why" you are asking them. Then you must listen to their responses. It would help if you also wrote their answers down. This action shows them that you hear them and value what they say.
NCI has Home Comfort Analysis forms which are ideal for capturing customer answers. These are one of many benefits of becoming a member.
Once they've answered your questions, the next step is to put together options that address their concerns. Start by sharing the numbers you've measured and explaining what they mean. Now is a great time to use analogies and not jargon. At NCI, we often put things in terms of a medical exam (blood pressure).
Recommendations and Solutions
One of the absolute strengths of the high-performance approach is that test measurements provide you with data. As Quality Improvement Guru W. Edwards Deming said, "Without data, you're just another person with an opinion."
Don't be the guy with an opinion. By mastering airflow diagnostics, you can help customers understand what is happening with their system and why. Simply translate the test results – avoid being technical.
The static-pressure-to-blood-pressure comparison is easy to understand and works wonders in bridging technical lingo to simple words. Also, if you include your customer in the testing process (especially with balancing hoods), they will be more likely to accept the options you present to resolve the issues.
When it comes to HVAC system diagnostics, our industry has been using rules of thumb far too long. These practices continue to cause misleading diagnosis and improper repairs – not to mention occupant discomfort, unhealthy homes, safety issues, and needless energy waste.
You can only achieve proper equipment and system diagnostics through airflow testing.
Recommending air upgrades and duct renovations is the fruit of all that testing. As Weldon Long once said, "Your job is to diagnose problems and recommend solutions. Period. Your customer's job is to buy or not to buy."
---
Meet Jeff Sturgeon at NCI Summit 2022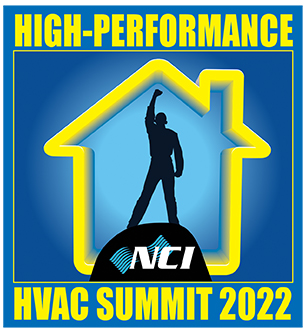 Airflow diagnostics done right will help solve customer comfort and energy issues and set your company ahead of your competition. Join us in Scottsdale this coming March during National Comfort Institute's (NCI) Annual High-Performance HVAC Summit to see how to perform airflow diagnostics.
Jeff is NCI's Southern California Training Center Manager and Instructor. He will demonstrate how testing works live on March 30 at 1:30 PM.
There is still time to take advantage of Early bird registration. It ends on February 1, 2022. Don't wait another minute!
You can still save hundreds on your registration costs. And don't forget to book your hotel. Go to ncilink.com/WeKoPa22 to reserve your rooms today. Learn more about at gotosummit.com. Or call 800-633-7058.