When it comes to marketing your Performance-Based Contracting' services, it is so important to continually educate your customer and show them how you can solve their comfort and efficiency problems. When your technical team is trained in testing, measuring, and diagnosing total HVAC systems (including the ventilation system), they will discover issues your customers and your competitors never knew existed.
One of the most significant issues we hear about is uneven temperatures in different rooms in peoples' homes. Most people think that is just the way it is. It's normal. But it shouldn't be. So at Kennihan Plumbing, Heating, and Air Conditioning, we've developed a strategy to market our services to help customers overcome these deficiencies.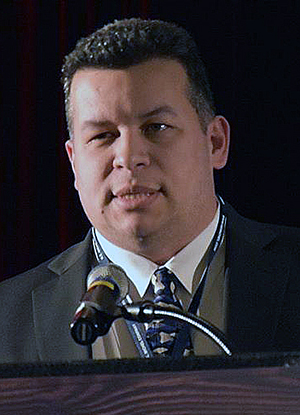 We have two approaches to our strategy: First and most importantly, we target most of our marketing to our existing customer base. They already know and trust us. Our first line of 'attack' is through our technicians, from whom customers receive information on our performance approach. We then follow up on that through our various marketing channels that only target our existing customer base.
Kennihan
Training
We work hard to train and instill pride in our work ethic and workmanship with our technicians. All our technicians understand what the High-Performance approach is and how it differentiates us from competitors. It is ingrained in our technicians.
When they perform maintenance on a furnace, air conditioning unit, or any other system component, part of our protocol is for technicians to fill out our inspection form. This form is where they record their measurement numbers. It is our manual version of the AirMaxx Lite™ app (ncilink.com/AML0118).
At Kennihan, we use colors to highlight what the numbers mean. We give this inspection form to the customer. The form helps explain to customers what the numbers mean and opens the door to further discussion. It helps the customer ask the right questions.
One side benefit of doing this is that if the customer shares this form with other contractors, those contractors won't be able to answer the questions. It can lead the customers back to us.
It All Starts with Our Technicians
When we go into peoples' homes, we have an opportunity to talk to them about how our approach is different and what that can mean to them. Our techs open with that conversation before they do anything else. This conversation is part of how we educate the customer on the importance of static pressure. They then see us as professionals who know what we are doing.
In other words, everything starts after our technicians do the performance check. When they finish testing and measuring (and recording their results), they share what they discovered with the customers.
During that conversation, they explain our performance approach, what they found, and how those results impact both the equipment's functionality and the customers' comfort. They will also explain how Kennihan can help with the variety of services we offer.
When they speak with customers, Kennihan techs use simple comparisons to help customers 'see' the measurements. They use blood-pressure-to-static-pressure comparisons, which allows the techs to become more comfortable having these discussions with customers.
Click Below for the Next Page: