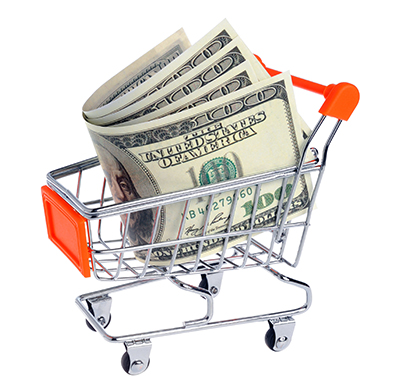 Ten years ago, I sat down on a sawhorse in front of a husband and a wife who met with me at their home. I was making recommendations to them about two HVAC systems while the home was being renovated.
I sat on a sawhorse because there was nothing else to sit on. My customer and his wife occupied the only other seats in the entire 7000-sq. ft. home — her on a metal folding chair and he on the carpenter's small coca cola-decorated refrigerator.
Customer? Not prospect? This couple had used our company for years to maintain and replace HVAC systems in their previous home. They were our customers and they adored us because their health-challenged child had responded extremely well to our earlier indoor air quality renovations. We had earned their complete trust.
They were now being challenged by their newly purchased home. It was about 50 years old and a nightmare for anyone with respiratory issues. The house had air leaks everywhere. Old insulation was full of rodent urine and feces. Plus, there were fibers, fiberglass, irritants, and other contaminants in the attic, in the walls and, of course, in the air ducts.
The customer was expecting a quote on renovating the existing HVAC systems which I suppose in their minds meant adding a little Freon and maybe cleaning the duct work.
So, what does this have to do with 'The Habitual Buyer?' Everything.
Setting the Stage
I'm going to let you in on a secret. In my former life as a professional electrical estimator I learned that information is often more important than process. The key is to find out as much as possible about your prospects or about any job you are about to quote.
In this case, I knew the customer could afford anything they could possibly want, so I showed them options that were absolutely the best possible solutions for the health of their home and family. I also knew that to do the job right and guarantee the family would breath clean, contaminant-free air would be expensive.
I recommended gutting everything that had anything to do with the existing HVAC systems and all the insulation in the attic as well. My top option cost $98,000 and included two high end HVAC systems with humidity control, dehumidification control, IQAir Perfect 16 filtration, and fresh air infusion using ERV technology. We would install two completely new clean, sealed, and spray-foam encapsulated air duct systems and provide triple safe water protection from all condensation. This option included a 10-year complete-coverage warranty for all repairs and maintenance.
I then proceeded to go over four other options with the least expensive one costing around $24,000.
When I finished reviewing the options I asked them, 'what should we do??
They both thanked me for my honesty and the wife said, 'I like that top option.' I asked her what she liked about it and she said she just felt good about it. Her husband was quick to ask about the $50,000 option. He and I discussed it at length, but his wife kept going back to my top option.
Finally, the husband smiled and explained, 'My wife always wants the best when it is available and I don't blame her. However, I'm an engineer and I like to take a more practical approach. It looks to me that we can get the same level of quality with the middle option and that is where I feel most comfortable.'
The husband asked me to rewrite a detailed description of what we could do for his family in the $50,000 price range. I was very happy to do that for him.
The Habitual Buyer
Most consumers want to shop price. They want options. They want to spend their money the way they want to spend it. This is THE common habit among consumers
In this instance, it was obvious that dollar amounts had little to do with the purchase. But, and this is a hot key, it had everything to do with immediately establishing the budget. How much would they be comfortable spending if it was justifiable ($55,000 is what they ended up agreeing to)? What if my top option had been $45,000? Would the wife be just as inclined to feel good about it? Remember, these options were easily affordable for this couple. I point that out because if you do not have at least part of your offering at affordable levels you will be quickly shown the door.
The husband felt comfortable in the middle. Why? He wanted options that would work for both he and his wife.
However, he had to see the details of that option because he did not want to short change his wife's desires. He knew what she really wanted was peace of mind concerning the health of her daughter. They both wanted me to make sure my company could provide protection from any kind of irritants or allergens that would cause her respiratory system trouble. Having expertise in indoor air quality was a big plus for my team and it got us in a door that door now seldom shuts.
In this case, the husband had the final say and his wife trusted him. He wanted the detail to assure her that they could get what they needed at what he considered a reasonable price.
Back to the habitual buyer. Everyone wants to shop. Your job is to provide options in such a way that they immediately find comfort in one of them.
Four Tips on Selling to Habitual Buyers
Keep it simple and keep it about solutions and systems because these things require expertise, talent, and craftsmanship. If you make it about name brands, part names, etc., the buyer will habitually feel the need to comparison shop. You don't want customers shopping among competitors or online because it is not likely they will find anyone who will do as good a job for them as you will.

The bottom option. The bottom option is key because it lets the customer see your honesty. It requires two things: this option must be very reasonably and competitively priced. If it looks like what they expected to pay, or what they 'heard' cousin Betty paid for similar work, then they will trust that all your prices are honest and fair.
When they perceive your pricing is right, 80% of them will want to move up your option ladder. The bottom option must still solve the problem. Do not shortchange the needed or expected result because those who take the bottom option still deserve your expert work.
Do you see that the bottom option takes just as much thought as the higher options? It is important that you know your costs and price your work reasonably. If you do this right your overall profit will skyrocket. However, if you are greedy you will often not get anything.
Your top option should be aggressive but not stupid. Example — when a customer calls you to repair an air conditioner and you find a shorted contactor, the top option should not be a $20,000 for a new system. That's the fastest way to get kicked out of a home. The top option should be the best quality repair and perhaps renovation bringing the system back to 'like new' condition. Wait and let them ask about a new system when they feel comfortable with you.

Customers default to shopping

. Once again, the secret to the habitual buyer is knowing that their default is to 'compare and choose.' They choose fast when they have something to compare. For instance, almost nobody will buy the last washing machine on the floor at Sears. The more washers on the floor, the more they will compare, and they will most certainly buy. You always sell far more when the customer has a choice.
Other Notes
Ask yourself how habitual buying patterns affect you. Then ask how they affect those around you. I would be remiss without telling you that habitual buyers don't always buy the same way. Example top shelf shoppers buy top shelf options when they have top shelf money. But when money is tight — like after they pay their taxes — they will still buy, but from the middle shelf.
Habitual buying patterns have little bearing on wealth. Wealthy people can afford to take risks and are often more frugal, so they may take cheaper options. Someone who cannot afford for their comfort system to breakdown again will often go pay a premium to assure no more breakdowns. But wealthier people are capable and will buy top shelf when it appeals to them.
There is much more information available on this subject. After 10 years of study, I still make new discoveries. But in my opinion, nothing will simplify your sales like catering to the buying habits of your customers. They will be happier and you will be wealthier. That seems like a good 'win-win.'
Rodney Koop, over the last three decades, has founded and sold HVAC, electrical, and plumbing service companies. He is a Master Electrician — holding 10 unrestricted electrical licenses — and has helped write and qualify exam questions for state board testing. During his career, Koop has contributed numerous articles and industry assessments to multiple publications and recently authored his first book. Today, Koop is the CEO and founder of The New Flat Rate.