Back in 1972, when my parents started their commercial refrigeration services company, nobody could imagine that 50 years later, the company would be swept up in a worldwide pandemic that impacted everything we do. As we prepare to celebrate our 50th Anniversary in February, it's interesting to note that today Aire Rite® Air Conditioning and Refrigeration is a $22 million commercial HVAC and refrigeration service provider with 148 employees.
We specialize in proactive maintenance, service, and installation of HVAC, refrigeration, and cooking equipment. Our customer base includes commercial real estate, data processing, restaurant, and the food service industries across Southern California. We also lease refrigeration equipment, are in the new construction market, and perform commercial system optimization.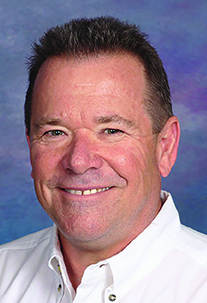 In the United States, the COVID-19 virus first showed up in mid-January 2020, and by March, the country (and the world) began shutting down. California shut down fast, first, and the hardest.
Shutdown and Survival
The hardest-hit part of our customer base was in the refrigeration and restaurant sector. When the governor shut California down, my first thought was how that would impact my team, customers, vendors, etc. Our entire business plan for 2020 was just blown up.
Step one was to communicate to the team that our business was an essential service, and we were NOT shutting down.
Step two was to meet with our managers and assess the impact within our different customer segments. We do a lot of work within the entire spectrum of restaurants — from fine dining to fast food. Our team analyzed our customer base to determine who would be impacted the most and how that would impact our workload across Southern California. We cover an area of 23.8 million people in 50,000 square miles.
Step three was to analyze our strengths, weaknesses, opportunities, and threats (SWOT) in each department.
Next came our cash flow. We do well with our collections, so we knew cash would continue to come in for a few weeks. Most of our customers are on a 30-day net, and most pay within 35 to 40 days. By comparing cash flow by segment and customer, we began working with our managers on the short and long-term impact on labor and what layoffs would be necessary for our survival.
Aire Rite is very tied to customers through maintenance or service contracts. Of the nine departments at the company, service is the largest because they work on both HVAC and refrigeration systems. Based on the reduced workload, I had each manager handle the first round of layoffs in their departments.
Opportunities and Plans
It was at this point that we pivoted. We knew that Indoor Air Quality (IAQ) was where everything was pointing. No one understood how the virus was transmitted. So, we put ourselves through a crash course on handling IAQ when it comes to viruses. Much of the info was already available.
Click Below for the Next Page: