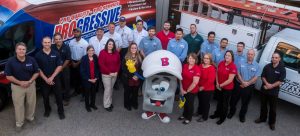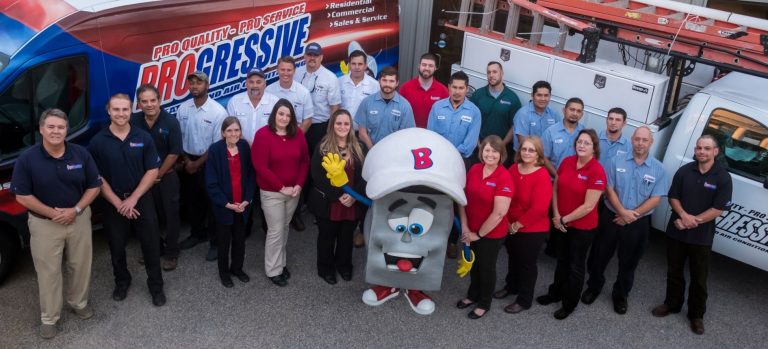 How do you go from a family-owned swimming pool business into the HVAC Industry? Simple. Mechanical inclination. That's what Greg Wallace says about how he got started. It all began during his high school days where, as a 16-year-old, he helped out with servicing the company's pool customers. As he explains, he had a knack when it came to things mechanical. So, after high school he got a job at the local airport as an HVAC technician trainee and eventually moved up the ladder to where he was working on big equipment ' chillers, boilers, air handlers.
'I was mostly working on the air handler side of the business,' he explains.
His supervisor at the airport, named Steve Samson, began running an independent HVAC contracting firm called Valentine Heating and Air. He asked Wallace to work for him part time. He worked for that company in the evening when he wasn't working at the airport. Eventually Wallace left the airport and went to work for Valentine Heating full-time.
Picking a Recognizable Name
'About a year and a half later, I got my commercial HVAC License,' he says. 'Steve eventually made me a partner in the business and I worked there until 1993. We parted ways and I started Progressive Heating and Air Conditioning.'
In the beginning, Greg Wallace operated his fledgling company out of his house. Starting out with just $1,000 and a pickup truck, Wallace explains there was no client base or even a name for the business. All he had was one other worker besides himself and a sub for the installation work. He did all the service work, sales, accounting, everything.
'I didn't want to name my company after myself — I that would sound too small time. The name had to attract attention, something that sounded corporate. There was another company in Atlanta named Progressive Lighting and I thought my company was going to be a very progressive HVAC firm. So that became the name.'
Progressive Goes Big Time
Twenty-four years later, Progressive Heating and Air Conditioning is a $5 million residential and commercial firm with 27 employees that fields 17 installation and service vehicles. According to Wallace, their focus is on residential service as well as custom new construction ' large projects involving geothermal and remodel projects in higher end homes.
Because his target is mostly higher-end custom homes, Progressive managed to actually grow during those rough years between 2008 and 2009 when the real estate market bubble burst.
'During those years we saw a lot of builders in the residential new construction market go out of business. Our plan was to stick with just a few builders and focus on high end projects. We also took advantage of the equipment subsidies offered by the manufacturers and utilities for high efficiency equipment,' Wallace explains.
'Progressive charges a lot for our services,' he says. 'As a company, we do things that very few of our competitors do and that is worth something to the customers. They are willing to pay because we have such a great reputation and work ethic. Oh, yeah ' we deliver what we say we will deliver.'
So, the company enters its 24th year with 80% of its business coming from the residential sector and the rest from light commercial. As the company grew and began bringing on more service technicians and installers, it became a necessity to adopt training programs to keep everyone on the cutting edge of technology.
'For me, training has always been important,' Wallace says. 'In the beginning, I was doing as much as I possibly could and the work out grew me pretty quickly. I began adding people and had to wrestle with the cost for training them. When you are the owner of a small company with just a few employees, it can be intimidating because you worry that they will go work for your competitors or become your competitor. What I found is, if that's the case that's just the case. There is too much to keep up with and if you want to serve your customers best, you have to have training.'
NCI Training Changes the Game
Though he doesn't exactly remember how he first learned of NCI, Wallace believes it was through his Trane distributor, Apex Supply, in Atlanta.
'I've gone through a lot of training classes,' he says, 'and when I attended my first NCI class through Apex, I was so impressed with what they taught. It really changes the game. The methods I learned for testing and diagnosing systems just makes everything so much easier.
'That's why I just started pulling all my guys in. They all have to go to your training. The Combustion Performance and CO Safety class is one of the best and has impacted everything we do in the field. Everything that we have done with NCI has just been really over the top, it has been really good.'
Wallace says that before starting down the Performance-Based Contracting' path, they only dabbled in testing. He says some of his trucks carried incline manometers and a few of his technicians could use them. 'But we weren't using them like do now,' he adds.
'Today, I also conduct my own training classes weekly with the service department, so they understand the pressure chart better and can better explain pressure issues to customers. I really don't want them coming to me with problems. I provide them the tools and training so they can mostly figure out system performance issues in the field.
'My guys know they need data — airflow numbers, static pressures, and so on. And that is what Performance Based Contracting is, testing and measuring so you can figure out what is happening. So, the last 10 years training with NCI has really turned things around for us. Today we are really good at what we do.'
Performance-Based Contracting is the Key
Wallace explains that his sales team has been through NCI training and they all have the tools necessary to test duct work on every call. That was the intention. He says that it doesn't always work out that way because some customers just aren't interested. They are shopping price.
'But I rarely see a change out that comes out of this shop that doesn't have some duct work attached to it,' he says. 'For us, simply swapping out boxes is gone and has been for years. Do we always get everything right? Of course not. But when we make mistakes, we go back and fix them,' says Wallace.
He says he believes that the performance way is really the only way. But to fully implement it takes time. In the last three years Progressive has made huge efforts to convert their internal systems and processes to better manage the Performance-Based approach. Wallace finds you have to go slowly so as to not overwhelm your team.
'But it has opened my technicians' eyes,' he says. 'Sure, I teach them about it, but when I send them to train, it's like a light bulb goes off in their heads. They know that HVAC is so much more than just pushing air through duct work. They know that consumers deserve to receive the comfort and efficiency they were sold. And they want to deliver it.
'It has made us so much better at what we do. We have a much better final product.'
Wallace adds that all his field technicians carry the NCI Magnahelic kit and clipboard.
Competitors Are Seeing the Light
Greg Wallace attended the NCI Summit two years ago in Savannah, GA with his son and one of his top service technicians. He noticed that many of his competitors were also in attendance.
'It didn't surprise me. We are all working the same market. Once upon a time seeing them at the same training event would have bothered me. Back then, I was bothered by what my competition was doing. Today, thanks to NCI and a mentor who owned a large company in the South Atlanta area, I am over that. I've learned that competitors can teach you things. We can all help each other combat the fly-by-night companies that sell on price and do half-baked work.'
For Wallace and the rest of the team at Progressive Heating, becoming focused on Performance-Based Contracting has changed the way they approach the market, has given them the tools they need to not only find their customers' problems, not only solve those problems, but prove they solved them too.
'We thought we were doing a really good job before,' he says. 'Now we can prove it. Now we can back everything up with data. We don't need to bad-talk our competitors, we just prove ourselves on each and every call.'
Greg Wallace says he'd be remiss if he didn't recognize all the people who work for Progressive Heating. 'They are the biggest part for our success. I have several employees that have been with the company for more than 17 years and others who have been here for 10 years or more. I appreciate everything they have done and they are who deserve the credit.'
His advice for those who haven't begun walking the performance-based walk is to check out the NCI training.
He says, 'Be sure to send some of your techs to both the NCI combustion and their system performance training. Anyone who deals with gas furnaces should check those out. Nobody teaches combustion and system performance the way NCI does. At least no one I've seen.'
Congratulations to Greg Wallace and the folks at Progressive Heating and Air Conditioning – November's Contractor Spotlight.