According to the U.S. Department of Energy (DOE), 20% of HVAC contracting businesses fail every year. They also say that 30% of startups reportedly make it past the first year.
There are several common business killers that are relatively easy to remedy. You could fix most of them within 30 days. Focus on the following four key areas and your odds of success will increase exponentially:
1. Create A Business Plan And Update it Regularly
Whether it's your first or 20th year in business, a business plan is a must for so many reasons, including the ability to borrow money when needed. A business plan however, is more than projections on a spreadsheet. While numbers are important, your plan must be a map to where you want your business to go, as opposed to just "winging it."
One of the most important elements of a good plan is your strategy. In other words, what is your unique proposition in a sea of sameness among your competition? A High-Performance approach is one such strategy. Figure yours out and let other goals and priorities follow.
2. Implement Good Financial and Banking Practices
One of the biggest mistakes I've seen contractors make is not setting up bank accounts for different functions. For example, it's critical you set up a separate payroll account.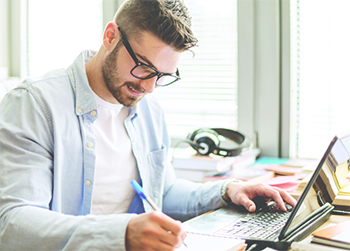 Many companies fail because they don't set aside payroll taxes, and when they're due, they don't have the money to pay them. Don't fall into this trap – it's a business killer!
Even if your payroll provider automatically withdraws your weekly payroll, it's important to set up automatic transfers from your operating account to a separate account from which payroll withdrawals are made.
3. Price Your Work Profitably
One of the biggest issues plaguing our industry for decades is not understanding the difference between markup and margin. This subject is covered in many great articles and books. The bottom line is that markup is misleading, and it's not a good way to achieve the profits you expect.
Another common mistake is using the same margin when estimating labor versus materials cost. Your labor should be calculated at higher gross margins than materials.
You can always buy more product to meet demand. However, labor is your most precious asset, and it's not very easy to get more of quickly. It requires an investment in hiring and training people. As a High-Performance contractor who sells more labor-intensive system renovations, those jobs should be priced at 70% gross profit margins.
4. Build A Strong Maintenance Agreement Base
Maintenance agreements are the life blood of a profitable HVAC business. They create recurring revenues, and the work can be done during your low-demand seasons. These agreements also provide leads year after year. When a customers' equipment is ready for replacement, you will likely get that work.
In addition, companies with thousands of maintenance agreements are worth many more multiples of net profit, and will sell for top dollar.
If you are not already doing all of the above, I hope you start implementing these things within the next 30 days – it will mean a big difference for your company in 2023 and beyond!