[et_pb_divi_atm text_orientation="center" _builder_version="3.26.4″ background_color_gradient_type="linear" background_color_gradient_direction="1px" background_color_gradient_direction_radial="center" background_color_gradient_overlays_image="off" text_font_size_tablet="51″ text_line_height_tablet="2″]
Cracking the Code Weekly Show
'Improving Sales by Focusing on the Customer?
[/et_pb_divi_atm]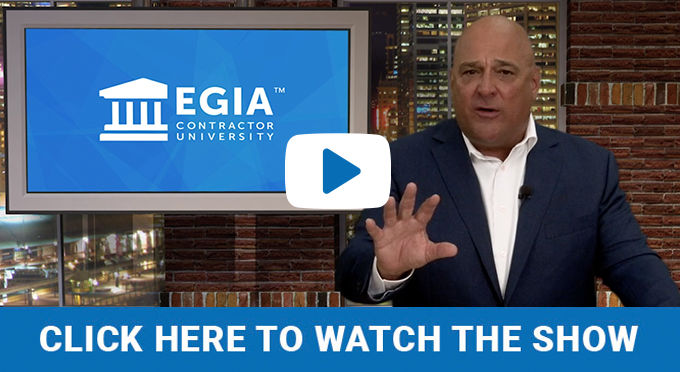 How can your CSRs give your salespeople their best chance to close the sale and satisfy the customer? By collecting as much customer information as possible up front.
This week on Cracking the Code, Weldon Long describes the ideal customer-focused strategy for qualifying leads, and it starts with keeping all the focus on the customer.
Plus, the latest chapter in an ongoing segment on overcoming the 3-bid objection, and much more
Watch the show now at EGIA.org/Alliance-Show, before it enters the EGIA members-only archive on August 5th.