[et_pb_divi_atm _builder_version="3.16″ text_orientation="center" background_color_gradient_type="linear" background_color_gradient_direction="1px" background_color_gradient_direction_radial="center" background_color_gradient_overlays_image="off" text_font_size_tablet="51″ text_line_height_tablet="2″]
Cracking the Code Weekly Show
?The Importance of Giving Back?
[/et_pb_divi_atm]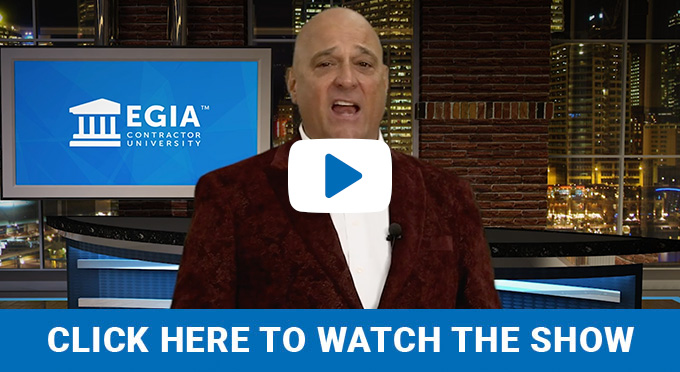 The HVAC industry's workforce shortage is the most commonly cited problem among contracting companies. And with a huge number of current workers rapidly approaching retirement, it's not going to be fixed on its own. So what's the solution?
In this week's episode of EGIA's Cracking the Code, host Weldon Long introduces the EGIA Foundation, a 501(c)(3) nonprofit, that's facing the workforce shortage head on. Through scholarships and campaigns intended to change how high school students and young adults view employment in the industry, the Foundation is dedicated to doubling the number of qualified workers in the industry. To start things off, Weldon interviews one of the Foundation's first scholarship recipients.
Plus, Weldon answers viewer questions, including whether companies should spiff service techs on leads or just closed sales, and how to deal with clients who take your diagnostic service but don't move forward with your company.
Watch the show now at EGIA.org/Alliance-Show, before it enters the EGIA members-only archive on October 15th.