What is ComfortMaxx™' In a nutshell, it is cloud-based software to help HVAC contractors speed up and simplify their testing processes in the field. It is a repository for and calculator of static pressure, airflow, temperature, and Btu test readings. The software also helps customers understand what those readings mean to them, to their home, and their comfort.
This cloud-based platform makes it ideal for use in the field or in the office. Finally, it runs on any device ' mobile phone, tablet, or desktop computer.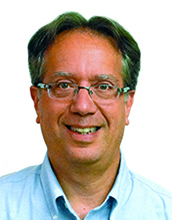 ComfortMaxx works as follows: First, the technician measures and records four key system measurements. Next, he or she calculates airflow based on manufacturers' tables or National Comfort Institute (NCI) generic airflow charts. This helps determine whether the equipment moves enough airflow across the equipment. As a result, you can see if the system performs as designed. Finally, ComfortMaxx creates a powerful visual report that helps explain the findings to customers.
And it does more than that. But don't take my word for it. Contractor Greg Vickers of GV's Heating and Cooling in Glenview, IL says, 'ComfortMaxx is a great program that is easy to use and doesn't take a lot of time to generate on a sales call.
'We've been using this for some time now and it simplifies the data making it easier for customers to visualize what is going on with their systems,' he adds. 'You just plug in the numbers from your diagnostic readings and you get real-time performance ratings.
'This is the simplest and most effective process that we've made part of our sales process. We now add the ComfortMaxx report into our proposal packet, which provides customers with more collateral material. We do this on every sales call. This sets us apart from our competition because we show customers real-time results, no bobblehead stuff,' Vickers says.
ComfortMaxx and the Performance-Based Contractor
The software was designed and built by NCI to provide a process for not only taking measurements but for storing them and doing calculations. As the saying goes, 'If you're not measuring, you're just guessing.' ComfortMaxx helps remove the guessing part for Performance-Based Contractors and their teams.
For consistency, the software not only provides the guidance as to what measurements to take, but it also tracks those measurements. This helps contractors and technicians follow their progress as they learn how to test and present their findings.
For GV's Heating, a residential HVAC contracting firm dedicated to the Performance-Based method, this software is pivotal in helping them implement processes and procedures that allow them to discover and truly solve customer issues.
Plus, the software helps contractors identify hidden system issues and improvements that benefit the customer. It also provides leads for future work and documents test-out results to prove your team has delivered what they promised.
Greg Vickers says, 'Using the ComfortMaxx' record-keeping feature, we have archives we can refer to if the customer chooses not to have us make duct modifications or system changes at the time. When they ARE ready, we can just pull up our measurements and findings and immediately follow up with them.'
He adds that he sees more referrals coming from those customers where GV's used ComfortMaxx when diagnosing systems.
'In the past, our customers saw us taking static pressure and temperature measurements. They often questioned us about what we were doing and why our competitors weren't.
'With ComfortMaxx, we can show them why we do it and they can see how data is so important. I'm talking about real-time data on when we test in versus when we test out. This creates true 'Ah-Ha' moments for the customer,' Vickers says.
Click below to go to the next page: