The HVAC Industry is rich in training. From A to Z contractors have access to educational programs ' both live and online ' that address every aspect of running their companies. This includes teaching ways to improve business and sales, marketing, and staying abreast of new technologies.
Do contractors take full advantage of all the training available? Not really. And that is where the local distributor comes in. Distributors play a vital role in bringing training to their contractor customers in an organized and meaningful way.
This is especially important in the realm of Performance-Based Contracting?. Here, technical expertise goes well beyond just replacing equipment and upselling accessories.
In this light, High-Performance HVAC Today spoke with several distributors about their role in the training sector. We asked how partnership with National Comfort Institute helps them in this mission.
The Importance of HVAC Contractor Training
Chad McAllister of R.E. Michel Co. in Glen Burnie, MD says for his
organization, training HVAC contractor customers is vital.
'Proper training is imperative to our customers' success,' he explains. 'Our customers have businesses to run. As a value-added supplier, we must bring them training opportunities to help them grow. This means helping them learn about new equipment, and new technologies.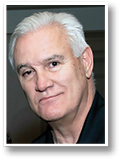 Ken Perotta of Crescent Parts and Equipment in St. Louis, MO concurs. He says training is a centerpiece of the services they offer their contractor customers.
'We conduct more than 100 annual training days in our main office. We also offer an additional 50-plus classes in the rural branches each year. Our sales group does hundreds of classes. Each class is one to two hours long in our contractors' offices to help train on specific areas they need help in.'
All four of the distributors say their focus on training helps customers do their jobs better and sell more equipment as a result. This creates a win-win-win scenario for contractors, consumers, and distributors alike.

'We view contractor customers as an extension of our company,' adds Jeremy Barnes of Ferguson LLC., Tampa, FL branch. 'Without quality contractors representing our product in our markets, we can't accomplish our goals as an organization.'
Getting the Word Out
One of the main factors of successful training programs is 'filling seats.' Distributors are the drivers when it comes to making this happen.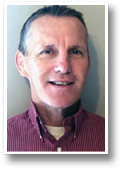 According to Tony Aspesi of Baker Distributing Co. in Jacksonville, FL, you can have the best state-of-the-art training facility, but it is worthless unless you have a marketing strategy to get the word out to contractor customers.
'We certainly have our own marketing approach,' says Aspesi, 'but what really pulls it together for us is the training partnerships we have with outfits like National Comfort Institute. Their approach is top-notch and that makes it so much easier to promote training at our facilities.'
At R.E. Michel, they use their sales and marketing teams together to promote training. They spread the word via word-of-mouth, email, and website promotions, as well as social media campaigns, according to McAllister.
On the other hand, Perotta sees the success of Crescent Parts' programs also based on bringing good national training organizations into the regions they serve to train their contractor customers.
'These organizations get our contractors in the door. They help us make them better and more efficient. This also attracts new contractors that we don't normally do business with into our location so we can showcase our training room, our warehouse, and our people,' Perotta adds.
'They get to witness our relationship with our contractor customers and in many cases, we start to earn more of their business.'
Training Impact on Business
'When contractors are better at doing what they do, we have fewer warranty claims,' Aspesi comments. 'Most warranty claims are due to improper installation practices. Proper training greatly reduces these claims.
'When jobs are done right, customers are more satisfied and when that happens good news travels fast. Bottom line ' good work equals good news which equals more sales.'
'Without quality contractors representing our product in our markets, we can't accomplish our goals as an organization.'
Barnes agrees and adds, 'We have found, especially on the technical side, that working with companies like NCI has vastly improved the quality of work done by the contractors who have attended.
'One of the biggest areas we have noticed is on the airflow side of the residential business. While getting to a zero claim world is not attainable, we do see that contractors who attend the residential air balancing class now install systems that run like they are supposed to and require far less call-backs.'
Partnership is Key
All four of the distributors we spoke to agree that training partnerships are really important to the success of keeping HVAC contractors on top of their game. Each says that from a technical perspective, the training partnership they have with NCI is key.
'NCI has shown us time and again that they take technical training to the next level. They help us arm contractors with the tools and knowledge they need to improve their skillset and their businesses,' Barnes concludes.
If you are an HVAC contractor working in the High-Performance sector or planning on doing so, remember that your distributor is a key partner in helping you be successful.
Take advantage of the training opportunities they provide. It is in your customers' and your company's best interest to do so.