Some stories that spotlight Performance-Based Contractors start with second-generation offspring converting an old-school approach to business to the Performance way. Others have to do with mergers and acquisitions.
But when it comes to a one-time small, family-owned HVAC contracting business in Scottsdale, AZ, the journey to performance took a slightly different route. AC by J was founded in late 1983 by a father and son who worked out of their residential garage.
The Back Story
During that first year in business, they hired their first employee, a young man named Bryce Johnson, who admits that his original plan was to move to Arizona with his car and about $500 in his pocket. When the money ran out, it was time to get to work and he took a job with AC by J.
Not long after he joined, the owner suffered a heart attack on the job and passed away leaving Bryce and Jay's son, Brad, in charge of a company they knew nothing about operating.
'It was an interesting time,' Bryce says. 'Neither the owner's son nor I had any experience running a business and had to figure everything out for ourselves.'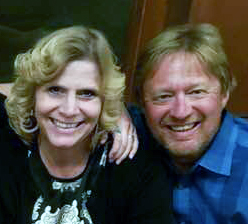 Averting Disaster
He says they did something to avert disaster that, in hindsight, not many companies do. They turned to their suppliers ' the manufacturers and distributors ' for help.
'It was a blessing in a weird way,' Bryce explains. 'We didn't learn any bad habits. We took guidance from the people who build the equipment. That meant doing load calculations and using proper installation techniques very early in our careers.'
Fast forward a few years and Jay's son Brad decided to leave. So Bryce bought him out and then began the process of growing the business slowly.
The Company Today
Today AC By J is a $10 million residential/light commercial service and replacement company serving the HVAC and plumbing marketplace throughout the Valley of the Sun. Bryce says the company is on track to hit more than 20% growth in 2020, despite the challenges surrounding the pandemic. In fact, he says 20% growth has been the norm for years.
Today the company employs 45 co-workers and fields 18 HVAC service vehicles plus eight plumbing trucks. And the entire operation is managed by Bryce's business partner and wife Kelly Johnson.
'She is the face and voice of AC By J,' he says. 'She is the president and is a big reason we are successful. We promote the fact that we are a female-owned and operated business.'
Steering Clear of New Construction
In addition to Kelly's management, Bryce attributes the company's success to their decision, early on, to steer clear of the new construction market.
'New construction was never in our DNA,' he explains. 'We did do some, but much of it surrounded a patent I had on some hybrid geothermal technology to make systems work in the desert Southwest.
'We also took the route of private labeling HVAC equipment. AC By J held patents on hybrid systems and was in a position to work with the mechanical engineers, but still retain control of everything from cradle to grave.'
The company's success revolves around its residential focus. Bryce says 25% of their total revenue is derived from residential HVAC service, 50% from replacement, and another 25% from the plumbing service.
Click Below for Next Page: