Summit 2024 Hotel Registration Opens On September 25
Ladies and Gentlemen — The latest news is that The High-Performance HVAC Summit 2024 hotel reservation site goes live on September 25. In case you haven't heard, the upcoming Summit event will be held at the Crowne Plaza Asheville in Asheville, NC, from September 10-13, 2024.
There are four ways you can reserve a room:
Attendees can take advantage of specially negotiated room rates of $174 per night by going to www.ashevillecp.com. Enter the dates of your stay, then use the NCI Room Block code of NCI to get the low rate.
You can also use the following link, which will automatically add the NCI block code for you: NCI_Summit_2024. This link is NOT Mobile Compatible!
If you'd like to reserve rooms the old-fashioned way, call the Asheville Crowne Plaza toll-free number 1-844-330-0296 (open 24/7) and mention the group name of NCI Summit 2024 to receive the special group rate.
Finally, for In-House reservations, attendees can call the local number during regular business hours — 828-285-2603 — and mention the group name, NCI Summit 2024.
Don't Forget to Register For Summit!
No worries if you haven't already locked in your spot at Summit itself. The latest news is that you can still do so here: gotosummit.com/summit-registration. Early registrants get several bonuses, including access to the FULL 2023 SUMMIT RECORDINGS.
If you missed the 2023 event, these recordings will provide you with many hours of great ideas from the breakout sessions, the general sessions, and more. But you must register for 2024 by December 31, 2023, to have this access.
If you have questions, call your Customer Care Representative at 800-633-7058.
---
NCI's David Richardson Promoted
National Comfort Institute (NCI) is pleased to announce our latest news that that David Richardson was recently promoted to Vice President of Training, effective immediately. According to NCI Chairman and CEO Dominick Guarino, David has done an incredible job rising to the challenge of "filling some very large shoes over the past year and a half since the passing of Rob Falke."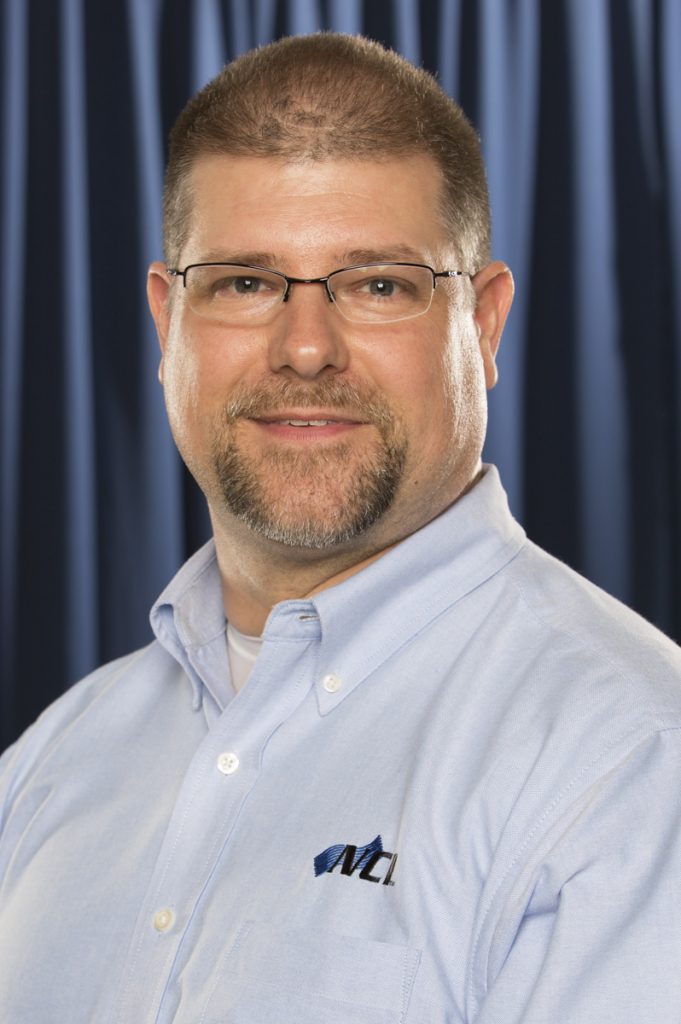 "I think David is the right person for the job. His passion for our mission and core values is immeasurable. He has worked tirelessly since last May balancing managing the training team along with curriculum development."
Richardson will continue to lead the NCI instructors in his new capacity while building a solid curriculum team. Guarino credits David's combination of confidence and humility as one of his many strengths.
Richardson joined NCI full-time in 2010 as a curriculum developer and trainer. In this role, he developed and taught practical, real-world training focused on the HVAC and High-Performance HVAC industries. He will continue in these roles.
Furthermore, he has been involved in High-Performance HVAC Contracting since 2001. This experience allowed him the opportunity to diagnose and correct many HVAC and Home Performance issues over the past decade.
In addition, David writes monthly columns for various industry publications to help increase awareness on the importance of system performance testing. David is a regular presenter at many industry conferences working to spread the message of high-performance contracting.
Besides holding all NCI certifications, David has held certifications as a HERS rater, BPI building analyst, and is a BPI field and written exam proctor.
"Please join me in congratulating David on this new chapter in his life. We are very blessed and fortunate to have him on our team," Guarino says.
---
Welcome to Our New Members
The National Comfort Institute (NCI) team is pleased to welcome the latest contracting firms to join our High-Performance HVAC Contracting organization. You all just joined the largest exclusive network of High-Performance HVAC professionals nationwide.
What does this mean? NCI offers an unparalleled approach to contracting that virtually guarantees you'll make more money while providing best-in-class service to your customers. New members should visit nationalcomfortinstitute.com to learn about membership benefits, training opportunities, and more.
By the way, while on the site, be sure to register so you have access to all of NCI's knowledge base.
Without further ado, welcome to our newest members:
Southeast Clean Air Solutions LLC, Henrico, VA
Cardinal Heating & Air Conditioning Inc., Sun Prairie, WI
JC Mechanical Heating & Air Conditioning, Denver, CO
Detmer & Sons, Inc., Fairborn, OH.
We are pleased you all opted to join our family and look forward to hearing from you. Please look for regular member benefit updates here and in our digital magazine, High-Performance HVAC Today.
If anyone has questions about their membership, please call our Customer Care line at 800-633-7058.