High-Performance Town Returns to NCI's 2020 Virtual Summit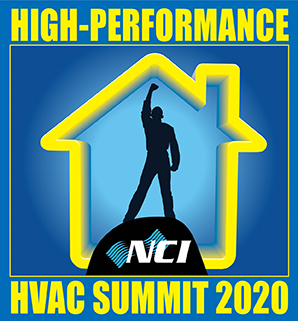 This 1020 Member Update focuses on National Comfort Institute's (NCI) High-Performance Town Testing and Diagnostic labs returning to Summit this year. These virtual sessions consist of three labs, Tuesday, October 6th, and Wednesday, October 7th.
Here you will experience the advanced tests and calculations used to diagnose and resolve air system issues that can lead to highly profitable system upgrades. The labs will perform just like your technicians do in the field.
Besides the instruction and virtual hands-on training, you will receive new detailed NCI procedures and quick reports to integrate into your leadership teams coaching after Summit is over. Instructors for High-Performance Town 2020 are NCI's Rob Falke, Jeff Sturgeon, Scott Fielder, David Richardson, and Justin Bright.
The labs will include the following:
Estimate and Measure A Single Room's Airflow, presented by Rob Falke. In this session, you'll learn about NCI's easy method to estimate and measure room airflow in less than 10 minutes using a new single-page report and procedure.
Duct Temperature Loss Diagnostics. Your instructor, Jeff Sturgeon, will help you learn how to measure, calculate, and repair duct temperature losses and help customers see the immediate impact on their comfort and utility bills.
Where NOT to Measure System Temperatures. This lab is presented by Casey Contreras who will demonstrate the incorrect temperature testing locations throughout an HVAC system. He'll also address how to avoid inaccurate duct, equipment, flue, and grille temperature readings.
Package Unit Static Pressure Diagnostics Using the AirMaxx? App. NCI's Justin Bright will demonstrate how to use the AirMaxx App in less than 10 minutes to test and diagnose system static pressure and engage customers when you are selling, servicing, or installing HVAC systems.
COVID-19 Ventilation Solutions – Measure Economizer Airflow and Air Changes Per Hour. Scott Fielder and Jeff Sturgeon will tag-team to teach the principles driving outside air standards and required room air changes stemming from the battle against the COVID pandemic. You will also learn how to accurately measure airflow through an economizer.
Condensing Furnaces – Advanced Diagnostics and Solutions, presented by David Richardson. Explore how to quickly test and determine the cause of rising CO in condensing furnaces. You'll learn appropriate repairs for each problem.
You can find the entire Virtual Summit 2020 event schedule at ncilink.com/Summit20Sched.
---
October 2020 PowerPack – Get It Now!!!
In the 1020 Member Update we provide you with some additional content to help you with carbon monoxide testing and more.
Some of the tools included each month may not be normally accessible with your membership subscription package. However, you will be able to access these tools through this PowerPack portal during the current month.

Here is what the October 2020 PowerPack includes:
How to Perform Draft Interference Testing (Recorded Webinar)
Carbon Monoxide Visual Inspection Form (Download)
SafeMaxx? CO Test Report (Download)
Heating System Temperature Measurement Procedure (Download)
Cold Feet? Heating Postcard (Download).
Go to ncilink.com/PwrPak to access it today. If you have any questions, or if you are unable to access any of the tools in this program, please contact us at 800-633-7058.
We think you'll find these tools and training materials very helpful as you continue to grow your High-Performance HVAC business.