Virtual HVAC Summit: Registration Opening Soon!
With all the challenges the nation faces because of the pandemic, especially regarding travel, social distancing, and the recent surge of infections, National Comfort Institute (NCI) has decided to make the 2020 High-Performance HVAC Summit a virtual live event. It will take place online on October 5th – 7th. You and your whole team will be able to attend via the safety and comfort of your homes or offices.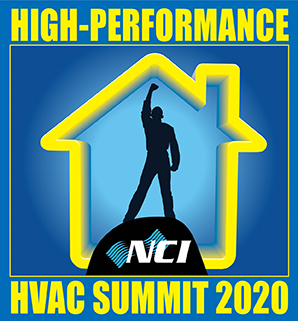 Though the event is still being 'assembled,' just about every feature of the regular in-person Summit that you have all enjoyed over the years will be 'virtualized.' This means they will be live online with open interaction between the audience and the presenters, our partners, and each other.
The theme remains centered around Always Be Coaching your team to high-performance with sessions all geared to helping you improve how you communicate and coach your team. Other features to look forward to:
Interactive Panel Discussions
The Virtual Tradeshow with our Partners
General Sessions / Breakout Sessions
NCI Contractor / Individual Awards Presentations
And more to come.
Your membership in NCI entitles you to many benefits when it comes to Summit. This includes being able to use NCI Bucks to help alleviate costs and more.
There is more to come! Find the latest info at GotoSummit.com.