Summer Onsite Training Sale Specials Still Available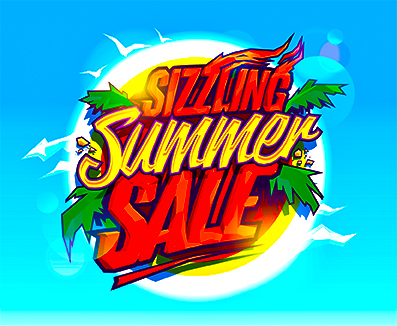 The importance of training can never be stressed enough. In the HVAC performance world, if you don't measure, you're just guessing. And if you don't train on how to do it right, you really can't measure. But with the onset of the summer hot weather and subsequent busy season, who has time to send their technicians to training and certification classes?
This is where National Comfort Institute can help. Now we can bring those classes directly to you. That's right – NCI trainers will come to your offices and train your technicians onsite.
We call this Onsite Training, and we're offering you an amazing Summer Savings Special. You can save up to $3,000 in value and discounts by having NCI certification training held at your company!
This special offering has been underway since June 1st and runs through July 31st. In addition to the $3,000 in extra value and discounts when you schedule onsite training before July 31st, you'll also get the following benefits:
The schedule can be customized to meet your specific training needs
There is one affordable price to train, certify, and/or recertify your entire team
Your techs get more one-on-one time with the instructor
We can provide bonus evening sessions with our instructors at no additional cost
We can train all the departments in your company, so everyone is on the same page
You have NO TRAVEL EXPENSES because we come to you. We train in your facilities. This means so much less downtime for your team.
You can earn NATE, BPI, and even State CEUs (where applicable)
You can recover your investment in months by implementing what you learned immediately.
So why wait?
Because onsite training is such a popular NCI member program, time slots fill up fast. If you to bring NCI certification training to your technicians and keep them on the cutting edge of Performance-Based Contracting', contact Mike Fowle at 800-633-7058 (or email him at MikeF@ncihvac.com).
Be sure to lock in your discounted training dates today!!!!!
ComfortMaxx Testing Software Now Lightning Fast!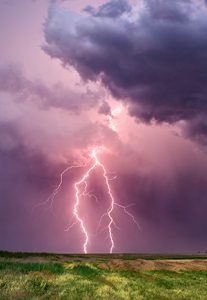 Wouldn't it be great if you could perform a ComfortMaxx test without having to enter all the customer information, location information, and equipment nameplate ID information?
Many ComfortMaxx' users have told us they love the testing, diagnostic, lead generation, and sales functionalities of the software, but they wanted the option to hold off entering non-technical information until after a sale is made or a lead is generated.
You spoke, and we listened!
Introducing ComfortMaxx Lightning —We are excited to announce a brand new ComfortMaxx feature called 'Lightning Mode.' Lightning mode employs a simple switch that allows you to view ComfortMaxx screens showing the bare minimum fields needed to perform testing, diagnosing and rating systems at lightning fast speed.
What is 'Lightning Mode?' — Lightning Mode is a simple toggle switch that clears the page of any non-required fields, leaving only what is necessary to move forward in the direction of completing a ComfortMaxx Test. To show the fields again, simply toggle Lightning Mode OFF.
Furthermore:
Lightning Mode makes the process of Creating Customers, Locations, and Systems quicker and easier by simply hiding any input fields that are not essential to the process.
Lightning Mode streamlines the Test Input process as well by hiding any non-required fields in the Test Input Screens, reducing the number of steps necessary to get to insightful ComfortMaxx reports and calculations.
How do I get started? — To experience the Lightning Mode in ComfortMaxx, you need to login to your ComfortMaxx account as an administrator or a user. Your field people who are NCI certified can use their ComfortMaxx login to immediately experience lightning.
To test in Lightning Mode:
Click 'New Customer' in the top right-hand corner of the page.

Click 'Lightning Mode' to toggle it. If you turn it on, Lightning Mode will be engaged for any subsequent pages you visit that is 'Lightning Enabled? (You can also turn it off at any point).' Lightning Mode will keep its ON/OFF status even if you switch from your computer to your smartphone in the middle of the process.

Keep Lightning Mode ON and create a Customer, then a Location, then a System.
Now click 'Start Test' on the Customer's show page. Select a test.
Once you're in the Test Input Screen, you'll see most of the effect of Lightning Mode when you're viewing the 'System' tab. Go to the 'System' tab and toggle Lightning Mode on and off to see the difference. You can do this on any page. It will not change any data, it simply hides the non-mandatory fields!
If you want to view an existing test that is still in progress in lightning mode, just navigate to that test and you will see the Lightning toggle in the upper left-hand part of the page.
That's it! There is nothing to download or change in how you use ComfortMaxx ' it just got a lot easier and gives you complete control of using in Full mode or Lightning Mode.
If you have any questions about Lightning, ComfortMaxx, or any of NCI's software products, or need help with passwords, adding users, etc., be sure to contact Customer Care at 1-800-633-7058, and we'll be glad to help you get started.
Did You Know … About Summer CO?
Do you know that carbon monoxide (CO) issues are NOT just cold weather heating problems? Do you know that air conditioning systems can cause backdrafts in a home setting the stage for warm weather CO issues? It is true.
So here are five other potential sources of CO that NCI's David Richardson says to look out for when servicing homes this summer:
Water Heaters – This should be #1 on you watch list because gas-fired water heaters are used year-round. Look for visual clues of gas spillage.
Gas Ovens – Also use all year. Don't underestimate their potential to dump CO directly into the living space
Outdoor Grills – If located too close to windows or overhangs, can create significant danger for CO poisoning
Attached Garages – Fumes from cars and lawn equipment can infiltrate the house posing potential CO danger
Generators – To keep generators safe from theft some people bring them indoors and use them there during power outages. This is very dangerous on a number of levels.
Want to learn more?
Visit the NCI Blog site and check out this article from David Richardson.
In addition, here are several other articles to reference:
Have a safe and productive Summer.