NCI Partners with TruTech Tools
National Comfort Institute (NCI) and TruTech Tools, Ltd. are partnering to provide tools and instruments to the HVAC and building performance industries. As a result, TruTech joins the ranks of partners in the NCI Member Rewards Program. They will join the NCI team in Branson, MO, as part of the High-Performance HVAC Summit 2023.
As part of this partnership, effective immediately, NCI will no longer directly sell tools and instruments through its own website. Instead, they will link to an NCI-branded page on the TruTech website at ncilink.com/trutech . Through this NCI-branded store, NCI members can purchase NCI specialty products, tools, and instrument packages at a special member discount.
NCI will continue selling resale products and proprietary support materials, through its website. They will also continue to sell hats, shirts, mugs, and other NCI branded products through their Swag Store.
This partnership will also benefit students attending NCI training classes. Students will receive special discount codes for their TruTech purchases.
In addition, TruTech, which recognizes NCI as an industry leader in advanced high-performance training, will promote its advanced technical training on their TruTech website. TruTech will be featured on NCI's website as an industry partner.
"We look forward to a long-term relationship with the team at TruTech as we work together to help industry professionals become advanced craftsmen in their trade," says NCI CEO Dominick Guarino.
"TruTech is a great supporter of our training. They see it as instrumental to raising the bar in the HVAC industry. We both see the High-Performance approach as a tremendous value to the industry and want to support its advancement."
Bill Spohn, president, CEO, and co-owner of TruTech Tools, says, "Since I first met Dominick Guarino and Rob Falke in the mid-1990s, I've been impressed with their technical approach to training. I believe that NCI has a terrific mission to help HVAC contractors and their technicians and installers become professional craftsmen. TruTech has a parallel mission. We help provide the tools, access to education, and training to help contractors do better work. What a perfect harmonization for TruTech to focus on the tools while NCI focuses on education and training.
"Our mission and purpose is to help technicians create better environments for people by using our niche to provide HVAC and building performance tools and best practices. We look forward to this relationship blossoming as we move forward."
---
Why You Should Attend Summit 2023
National Comfort Institute's (NCI) 21st Annual Summit is just a few months away. It's time to start planning to join your fellow High-Performance HVAC contractor peers in Branson, MO. Summit 2023 runs from April 16th to 20th, 2023. You can find all the details here: gotosummit.com.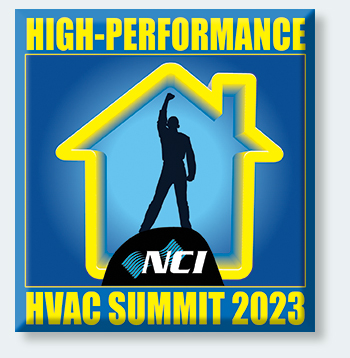 There are so many reasons why this year's event is so important, but don't just take our word for it – here are some comments from past contractor attendees:
Bill Kennihan of Kennihan Plumbing, Heating, and Air Conditioning in Valencia, PA, said, "More contractors need to come to Summit to see what they are missing in their work, how they can make their customers happier, more comfortable, and safe."
Greg Vickers of GV's Heating and Cooling, Glenview, IL, said, "We learn so much during Summit and always go home fired up and ready to implement everything we learned."
Scott Getzschman, Getzschman Heating, LLC, Fremont, NE, adds , "When you attend, you learn something new that you can use. It just helps your company. The more you can implement, the better you will be and the more you can set yourself apart in your marketplace."
These are just a few of the attendees' many comments during the High-Performance HVAC Summit each year.
So what are you waiting for? You can register for the 2023 Summit in Branson, MO, here: ncilink.com/23SummitReg.
Don't forget to book your rooms too. We are looking forward to seeing all of you in April.