AirPro? Air Measurement Kit
TSI Inc. has introduced a wireless velocity meter known as the AirPro? AP500. This rugged, compact, configurable and high performing device works with the AirPro? Mobile Application Software, plug-and-play measurement probes, and user-defined feature sets.
Since it's for use in HVAC system commissioning and troubleshooting, it measures air velocity, temperature, and humidity. It has a subset of operational controls and reporting capabilities that use Bluetooth' to communicate wirelessly in real-time with TSI's mobile app. The app is both Android and iOS compatible.
The National Comfort Institute, a TSI product reseller, has bundled the AP500 with your choice of a straight or articulating probe. The AirPro? Thermo-Anemometer Probe Model VTH-S measures velocity and relative humidity while enabling the calculation of airflow, wet bulb, and dew point temperatures. The probe attaches directly to the AP500
The Model VTH-A articulating probe does all the above plus, when used with optional stackable probe extensions, gives technicians the ability to take readings in hard-to-reach situations without needing to use a ladder.
Finally, the bundled kit comes with the TSI AP500 AirPro Velocity Meter, your choice of the straight or articulated probe, and TSI AirPro Small Carrying Case.
For more information, go to ncilink.com/AP500. .
Web-Based Enterprise Building Management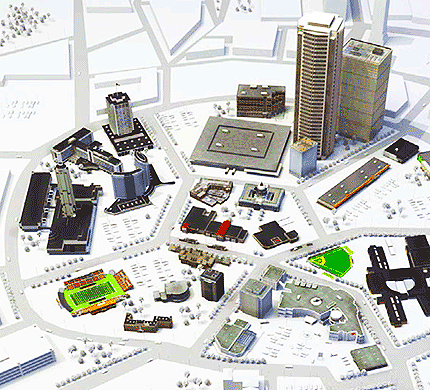 Looking for top-notch commercial enterprise building performance? Trane's Tracer Ensemble building management system can unlock the potential of your customers' entire building enterprise with new capabilities that deliver secure control of all your building systems.
Tracer Ensemble is a web-enabled enterprise-wide building management system that provides:
A remote enterprise view of your customer's entire organization
Greater productivity for daily operation and troubleshooting
Enhanced energy management
More profitable tenant solutions
Optimized use of buildings and maintenance staff.
It can help building owners and managers boost efficiency and productivity through an easy-to-use interface that features out-of-the-box standard pages and navigation, fully customizable navigation, and an enhanced touch-screen. Furthermore, you can use any mobile-connected device to address comfort issues, make schedule changes, adjust set points, manage alarms and more.
The Tracer Ensemble Express system is an easy installation option for smaller projects. It is pre-installed on a computer provided by Trane and delivers an integrated workstation suited for medium to small buildings. This system is ideal for sites where no server or IT support is available.
With three scalable options to choose from, there's a Trane Tracer Ensemble system to meet your clients' needs.
Download the latest brochure for more information