NCI Partners Trade Show
For the first time, attendees experienced a virtual tradeshow where they visited booths, attended one-on-one and group meetings online, then downloaded brochures, catalogs, and more. Virtual Summit booths were 'manned' by the exhibitors who had plenty of 'face-time' with attendees.
Panel Discussion
In addition to the sessions and workshop, this jam-packed Virtual Summit also included a number of special events including a contractor panel discussion moderated by Dominick Guarino.
The topic: how the COVID-19 Pandemic impacted their business and what they did and are doing to meet those challenges.
Panelists included:
Dawn Mroczek, Comfort Consultant, GV's Heating, Glenview, IL
Dave DeRose, Founder, Masterworks Mechanical, Craig, CO
Dan Squires, President, Vincent's Heating, Port Huron, MI
Michael Greany, Service Manager, All Pro Plumbing, Ontario, CA
Greg Wallace, Owner, Progressive Heating, Newnan, GA.
This highly interactive discussion was one of the highlights of the three-day virtual event.
Idea Meeting
The Annual Idea Meeting has been a popular Summit event from very early in its history. The Virtual Summit edition was no different. This meeting is where contractors gather to share their ideas on how to creatively build lead generation and sales into their companies. Once the ideas were presented, all the session attendees voted on the best idea in each of the two categories.
The 2020 winners were:
Lead Generation:

Ronald Amaya of Punbar LLC

in Houston Texas. His idea was to better serve his multicultural customer-base by developing bilingual websites with Spanish and English options.
Sales:

Will Horner of Canco Climate Care

in Ontario, Canada. Will's winning idea was to provide homeowners with 'Birth Certificates' for their new or renovated HVAC systems, then use those to help close sales with other customers.
Both ideas earned the winners $310 in cash.
NCI's 16th Annual Contractor Recognition Program
In NCI's Annual Awards Presentation during the 2020 Virtual Summit, member companies are recognized for various achievements during the year.
Contractor of the Year Awards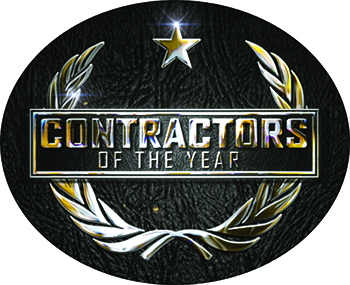 This year's winners include:
Small Contractor of the Year – Under $2 million: Four Seasons Air Conditioning and Heating, Kingsville, TX
Medium Contractor of the Year – $2 to $6 million in sales: Kennihan Plumbing, Heating, and Air Conditioning, Valencia, PA
Large Contractor of the Year – More than $6 million: Jansen's Heating and Air, Effingham, IL.
Other Achievements
Furthermore, NCI recognized several individuals for outstanding achievement. Award recognition went to:
John Garofalo Implementation Excellence Award:

All Pro Plumbing, Heating, Air, & Electrical

, Ontario, CA
David Debien Award:

Vic Updike, Masterworks Mechanical

, Craig, CO
Scott Johnson Training Excellence Award: Getzschman Heating, Fremont, NE
Sales Excellence Award: Dawn Mroczek, GV's Heating and Cooling, Glenview, IL
Preferred Partner Award: R.E. Michel, Inc., Glen Burnie, MD
Chairman's Award: Ronald Amaya of Punbar LLC, Houston, TX.
And finally, NCI Chairman and CEO Dominick Guarino announced that the 2021 High-Performance Summit will be held in-person in Branson, MO as long as the Pandemic is under control at the time.
Stay tuned for more information as we get it.