The days of running daily business operations from the top down are numbered. This is where the owner or manager leads by creating processes that cover everything from office procedures, sales, and hiring to how technicians operate in the field. The objective is usually geared toward improving a company's profits, reputation, or even the leader's self-image.
When you look at what is considered the great companies worldwide – Apple, Ford, F.W. Woolworth's, and so many others – is it accurate to say they are considered great because they prioritize serving others?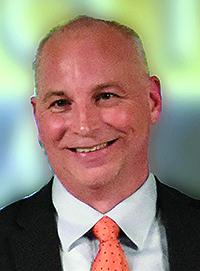 In my experience, when I look closely at the organizations I admire and respect, I often find their performance is the result of their management teams and employees putting the wants and needs of others ahead of their own. In the business world, this is a Servant Leadership philosophy.
Servant Leadership in HVAC Contracting
The servant approach not only works in big businesses and organizations like the ones I mentioned above, but it works in ALL businesses – including those operating in the HVAC Industry.
My family business, Ball Heating and Air of Biloxi, MS, operated following a Servant Leadership approach. It didn't always run this way, but we learned that service goes a long way to keeping all of our stakeholders – management, employees, customers, families, and friends happy and taken care of well.
The phrase "Servant Leadership" is somewhat of an oxymoron. A true servant would never perform their acts of service with the end motivation of leading others. Servant Leadership is not about hoping to become a better leader whose reward is meeting all their financial needs. There are no magic wands here.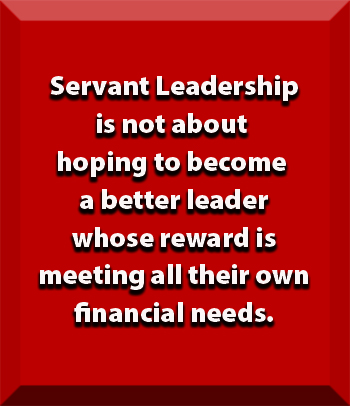 To demonstrate what I am talking about, let me explain how I failed because I placed my needs or wants ahead of my co-workers.
In one case, Ball Heating had a technician who quit work late on a Friday evening at the start of his on-call week. I knew this tech wasn't pulling his weight for several weeks, but I did nothing about it. I failed to place his and the team's needs above my desire to hold the peace. So he left us, which made it hard for the rest of our co-workers and our customers.
In another example, I put my desires above those of a partner — a job superintendent who kept calling my office to ask questions about a job I designed and that my guys were installing. I didn't like his questions. Therefore, I neglected to serve him. The result was that he made sure I never had the opportunity to work with his company again.
These failures gave me pause. They left permanent imprints on me. Combined with other issues that cropped up, I realized these were failures. I wanted to fix them.
Click Below for the Next Page: