Selling, designing, and installing High-Performance HVAC systems is a science and an art form. In today's marketplace, the vast majority of HVAC contractors are so busy plying their trade by focusing on the work, getting the job, and on keeping busy, they often lose sight of the technical skill, the science, and the artistry behind what they do for a living. That creates a scenario where what they do becomes commoditized and price-driven. And that does nothing to ensure customers get what they pay for ' comfort, energy efficiency, as well as a safe and healthy indoor environment.
Let's face it ' since the pioneering days of this country, hard-working people in the building industry have spent years perfecting their trade. In fact, they were often held in such high regard as to be called craftsmen and artists and the sign of their success was seen in the pride of ownership exhibited by their satisfied customers. We want to shine a light on a small, but growing force within the HVAC Industry that is striving for excellence through measurement, data analysis, and testing to deliver the very best quality this industry has to offer.
With that in mind, in February, National Comfort Institute announced their High-Performance HVAC Project Award competition. In a nutshell, this contest provides an opportunity for contractors to show off their best designs to the rest of the industry. It allows them to demonstrate how Performance-Based Contracting' not only far exceeds traditional approaches to the trade but highlights how they can make more money doing it.
This new award recognizes Performance-Based Contracting' firms that apply their NCI training to properly test, measure, diagnose, and resolve residential customer comfort and efficiency issues.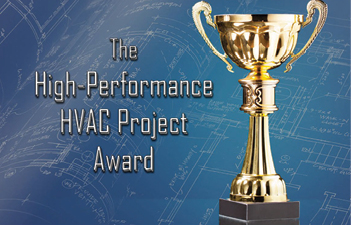 I explained the key points of what the High-Performance Project Award is all about in my February 2020 Today's Word editorial in this magazine. If you missed that, just click here for more details: ncilink.com/0220TodaysWord.
There will be only one winning entry as determined by a panel of NCI judges. Second and third runners up will also be recognized.
Awards will be presented during the High-Performance HVAC Summit each year, plus the winning project will be written up in the High-Performance HVAC Today magazine.
We've extended the submission deadline to June 1st, 2020: Go to ncilink.com/awardsubmission to enter your project today. The form may take some time to complete, but no worries: it will remember where you are so you can close out and pick it back up.
If you have any questions, please feel free to drop me a note at MikeW@ncihvac.com. We look forward to seeing your entries. Good luck!