'Let's Get Creative!?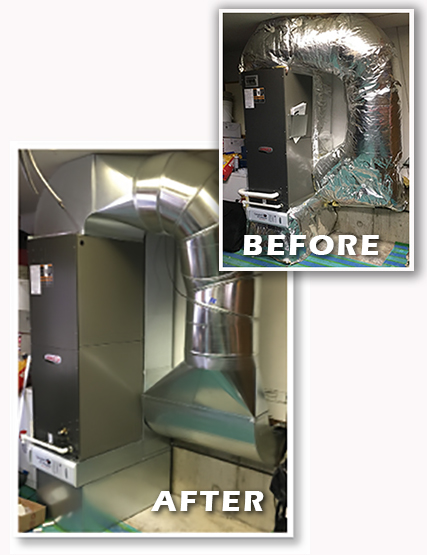 ? Nate Miller, Campbell & Company, Yakima, WA
Downflow won't work? Upflow won't work? No room for horizontal? Let's get creative! We fabricated this custom metal to enable awesome airflow in this very difficult application.
Nate Miller from Campbell and Company is the May 2019 winner of our Photo-of-the-Month contest, as voted on by the subscribers to the High-Performance HVAC Today magazine and visitors to the website. He will receive a $50 gift card.
You can too! If you'd like to submit a photo for consideration in our Photo-of-the-Month contest, go to ncilink.com/POMSubmit and fill out the information as requested.
THE JUNE CONTEST OPENS ON May 11, 2020.
That gives you plenty of time to submit something in any of our three categories: The Good, The Bad, and WTH (What the heck).