Where Students Go After Polaris
Bill Evans, the Polaris principal, says that currently, Polaris has 950 students in the building, but the Polaris satellite program impacts around 4,000 students. He adds that in a typical year, more than 70% of these students go straight from Polaris to some form of additional education at a two or four-year institution.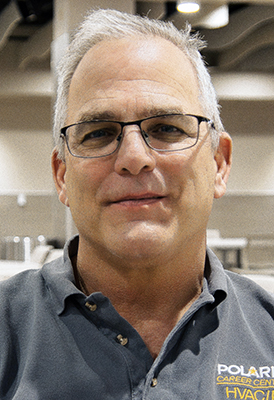 In the HVACR program, Reitz says they enroll around 25 in-coming juniors and have a wait list of additional applicants each year. He also says that around one-third of them eventually go to work for contractors.
"It roughly breaks down like this," Reitz explains. "One-third of them graduate and go to work for HVACR contractors. Another third complete the HVACR program and go on to pursue further education. The final third move on to other endeavors, including some who start their own businesses."
Evans adds, "As far as contractors go, the best advice I can give is get involved with an HVACR program — get to know the teacher, join an advisory council, be a guest speaker, offer field trips to your facility, participate in mock interviews, offer shadowing experiences, be visible at student/parent open house events and more. Be as active as your schedule allows. Remember, it's a long-term investment of your time and talents."
Polaris Outreach Programs
Rick Reitz agrees and says the key for contractors is to get involved in the school's outreach programs.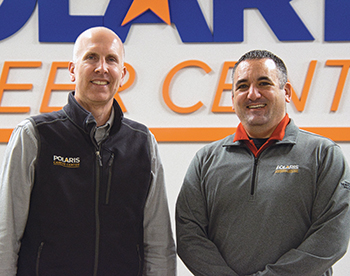 "Get involved and you'll make connections with our students and staff. The investment in your time will pay off," he explains.
Reitz spent much of his working life in the HVAC trades – first as an installer and service technician for an HVACR contractor in Texas, then as a commercial factory service tech for the Trane Co. in Atlanta, GA.
"We work with many great HVACR contractors through our advisory council," Reitz continues. "Polaris holds at least two meetings with them per year as required by state and federal mandates. We understand that many folks have demanding schedules, so we have shifted our meetings to a virtual format that allows for much more participation."
"Those who get involved are seeing the pay off. Our active industry partners often help in our mock interviews, and they get connected to our students earlier in the employment process. Plus, if we need something, they're here for us."
Reitz was born in Cleveland and ultimately returned home from Atlanta to work as a Trane factory service technician for Gardner Service. Eventually, he joined the staff at Polaris as an instructor and has been there for 15 years.
He knows the importance of working with young people from his background and explains how several participating contractors helped outfit their classrooms and labs.
The Equipment is Real
For example, the students can access $30,000 of Bitzer compressors, all donated by Fazio Mechanical, a participant on their advisory board.
"In fact," Reitz continues, "those contractors are coming in to do a compressor tear-down class for our students."
The advisory board not only has input into the HVACR program curriculum, but Reitz says they have early access to provide students with job opportunities.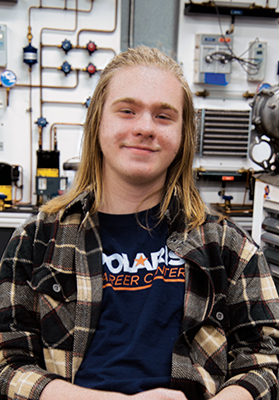 "Hiring high school students has its challenges. It's important for us to help manage employer expectations. Many of our partners would prefer to get more hours from our students each day but that is constrained by the school schedule. Employers that adapt and open their doors to our students usually scoop up the best students after graduation," says Reitz. "Sometimes you have to make an investment to get better students," he adds.
Top Polaris Students Make a Mark
Reitz says that Polaris gives their junior and senior students with solid grades and good attendance records opportunities for internships. He says that if those students have a good experience, they become even more engaged and make their mark on the Polaris HVACR program.
Click Below for the Next Page: