The 2nd floor of this particular home was always uncomfortable in both heating & cooling.
After a little investigation, it was discovered that the thermostat wires were run in the same stud space as the supply air duct.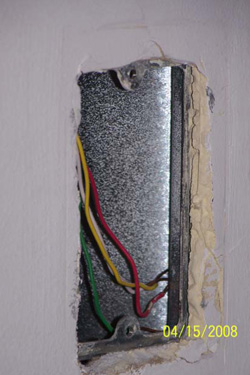 Now take a look at the infrared photo taken when heat is on. When the system is on, the duct warms or cools the entire stud space as can be seen in the photo. This would satisfy the thermostat before the house was up to temperature.
Thanks for this one to Dan Papreck of Climate Masters in Lake Zurich, Il.