For the first time the new DOE regulations include airflow considerations. That falls right into the wheelhouse of most High-Performance HVAC contractors who measure airflow (or lack of it), then determine how that impacts everything from overall building efficiency to comfort, Indoor Air Quality (IAQ), and even productivity.
IAQ and Healthy Environments
Speaking of IAQ, thanks to nearly three years' worth of pandemic, the world has laser-focused on building IAQ as it pertains to public health. Joseph G. Allen, associate professor of exposure assessment science at the Harvard T.H. Chan School of Public Health founded something called the Healthy Buildings program that "synthesized 30 years of public health science" into a report that identifies what makes a building healthy. In his 9 Foundations of a Healthy Building report, he cites wellness, ventilation, indoor air quality, thermal health, and humidity among his key foundations.
Also, the Biden Administration's launch of the Clean Air in Buildings Challenge, in collaboration with the U.S. Environmental Protection Agency (EPA), make HVAC system performance and healthy indoor environments more important than ever before.
The key phrase here is 'HVAC performance.' Trained professional HVAC contractors focus on making sure the commercial HVAC equipment is optimized to deliver the correct airflow. Simultaneously these system maintain the right temperature and humidity levels in tenant-occupied buildings. Proper maintenance of equipment and air filtration systems helps building owners control the spread of mold, mildew, and viruses.
Trained HVAC pros are the key to helping commercial customers meet clean air requirements of the Biden challenge.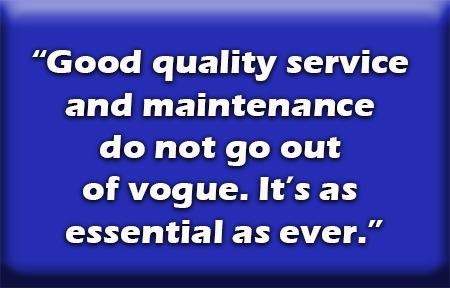 Filling in the Gaps
Today there is a severe shortage of techs. As wave after wave of Baby Boomers retire, in what many call the "Silver Tsunami," the shortage will only get worse. It is said that an average of 10,000 baby boomers reach retirement age every day! Add in rising labor costs, especially since the pandemic, margins continue to be squeezed. According to Alan Beaulieu of ITR Economics this will continue to accelerate higher in the coming year.
How does the industry fill in the manpower gaps? HVAC equipment manufacturers and distributors play an important role in providing resources to help train the next generation. Training organizations like National Comfort Institute (NCI), that provide hands-on and virtual training resources, also play a huge role.
Many commercial HVAC contractors also take fate into their own hands by establishing training centers for their field service and installation technicians and are proactive in recruiting technicians into their companies.
Still, 2023 and beyond will continue posing challenges when it comes to recruiting, training, and retaining commercial field service and installation technicians. The only thing contractors can do is create a training plan, execute that plan, and revisit it to make sure it is working.
Final Thoughts …
Overall, the commercial market outlook for the HVAC Industry is ratcheting upwards in 2023. Opportunities abound, but as pointed out, there are a number of landmines to avoid.
One last thought: in addition to everything discussed here, it's more important than ever to vigilantly focus on providing customers best-in-class service. As Tom Winstel wrote, "We cannot hide behind the supply chain or tolerate mediocre quality service as an industry. In responsive service, we need to enhance communications with customers to explain supply chain issues and how proper maintenance benefits them.
"Good quality service and maintenance do not go out of vogue. It's as essential as ever."
Yes there are challenges to 2023, but there are also many opportunities, especially if you focus on system performance and training.