So many people misunderstand what an HVAC TAB (Testing, Adjusting, Balancing) specialist does. The reason: no one has ever educated them. All too often I hear about balancers who don't interact with their customers ' they just take measurements and record them in a spreadsheet.
I always make it a habit to invite client participation in all balancing procedures we perform. I take time to explain what the procedure is and why and exactly how we do it. This way, the client ends up with a better understanding and appreciation of exactly what a TAB specialist does.
More importantly, they also learn about of how much time, effort, and patience, goes into our work. It is so important for the client to understand what we actually do and what exactly they are spending their hard-earned money on.
Eye Opening Experience
I completed a TAB job for a hospital several months ago. The client took part in all the testing, adjusting, and balancing services we provided. Not only did that client and his assistant help test and adjust the unit, they also helped complete several traverses on each duct. They turned dampers, took measurements, turned more dampers, took more measurements ' the usual procedure TAB specialists perform on constant volume systems!
At several points, the client and his assistant said to me, 'I know why you are the balancer — I would never be able to do this job!? They also said, 'You will never have to worry about me becoming a balancer, I would not have the patience for this.'
That was then followed with, 'I can understand why you hear of people falsifying numbers ' this infuriating!?
I found their comments funny, as they said them while we were up to our necks in insulation in a hot attic turning dampers yet another time. But the truth is, there is nothing funny about it. I have so many clients, engineers, control technicians, general contacts, and building owners say the same sort of things to me time and again!
It's Not Just About the Physical Work
To make matters even more interesting, this building was not ideal for the technology TAB specialists use in the industry now. Blue tooth wouldn't connect to my tools, there was no cell phone coverage, and nothing electronic remained charged beyond two hours. So, this job had to be measured and recorded by hand and then entered into the report — after the onsite work was completed each day.
One evening after the onsite work was done and I was entering the daily recordings into the test reports, my client commented how he was amazed that I was still working. I laughed and explained how the computers and software wouldn't work on his site, and that a TAB specialist's job consists of 50 % physical work and 50% reporting. This means what we do on site, we also record in a document. His eyes widened and he said, 'Wow I had no idea how much work was actually involved in balancing!?
This hospital project proved to me that when a client takes part in the testing, adjusting, and balancing work and learn why it's necessary and how much time and effort goes into it, they have a greater appreciation for the services we provide.
Sometimes It's About the Toys
On another job, I planned to use a brand-new evergreen telemetry air capture hood. This client also provided me with two assistants to participate in the TAB services. They were just as excited to try that new tool as I was! One of the them took the physical measurements using the hood, the other read the measurement number on the wrist reporter, so I could enter it into the computer spread sheet.
Great team effort! These jobs are always the most fun!? I taught them about the new tools TAB specialists use and, together, we completed the testing, adjusting, and balancing. We also were able to address any issues that arose. Best of all, they had a better understanding and appreciation how much work, time and effort goes into all HVAC TAB services. They fell in love with the wrist reporter and air capture hood!
Clients Respect the Exacting Work We Do
My company had the pleasure of working with these two again on a new section in one of their buildings some time back. The job involved a constant volume system, which means every diffuser had a manual damper that had to be adjusted. The clients and I started the job with an inspection and then focused on the air handling unit (AHU). The AHU had no submittal data.
So, the first step was to contact the manufacturer and find the correct nameplate information to balance the AHU to manufacturer design specifications. Once completed, we moved onto the diffusers.
This is always when I hear those same statements again: 'I know why you are the balancer!? And, 'Oh my is that close enough?' Also, 'We have to do it again? What do you mean we have to do it again??
Though I laugh every time, these statements show they now understand that balancing a system is not easy. They realize what we do takes time, patience, integrity. They better understand how balancing is so important for their HVAC systems to operate efficiently, the way the manufacturers designed them. Just because they have the best system installed into their building does not mean it's running efficiently.
It's Really an Education
For these reasons, I always recommend that clients, engineers, and building owners take part during the TAB service. We get far greater results when they become aware of what it is we do and why it is worth the cost of doing it! When we finish the TAB services, clients better understand the functions of their HVAC equipment, and the importance of the system operating efficiently and to manufacturer design.
These clients; who can physically see, touch and use all the different types of tools we use and procedures we follow, learn that the TAB services provided are vital to any HVAC upgrade or installation.
Personally, as a TAB specialist myself, I find client participation crucial to growing our business.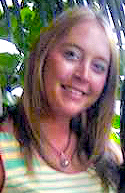 Dana Walsh is an NBC-certified professional part owner/operator of Direct Flow Balancing Inc., Inc., headquartered in Mt. Pearl, Newfoundland, Canada.
She is the company's vice president and one of their project managers. Walsh has held a Certification with the National Balancing Council since June 19th, 2015.'
Walsh has been a test, adjust, and balance professional for over 10 years.