Did you know that you have a company culture, even if you don't consciously create one? At the same time, you have a company brand, even if you never developed one on purpose. It doesn't mean it's good or bad; it just is.
In the High-Performance HVAC contracting world, we focus on testing, measuring, and delivering HVAC system performance to our customers. Our friends at National Comfort Institute will tell you that you must create and build a performance culture within your company to deliver the comfort and energy efficiency that customers expect and deserve.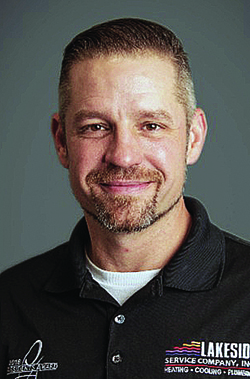 In the marketing universe, this is having a brand culture. The term refers to the promises, expectations, and goals which drive your company. Your brand culture is your ethical compass as a business, the way you organize your priorities, and even how you deliver meaningful experiences to employees and customers.
At Lakeside Service, our brand revolves around providing 100% customer satisfaction every time. That relates to a performance contract inside our culture that says we must deliver that satisfaction and do it well.
We're always looking for better ways to do everything from installing a furnace, designing ductwork, and performing maintenance to viewing service problems from a holistic standpoint. That means we look at things like static pressure, airflow, and actual combustion numbers.
This approach goes beyond carrying a combustion analyzer if you want to check for carbon dioxide. It requires knowledge of how HVAC systems work.
That's what home performance is all about.
When my team knocks on customers' doors, they have the knowledge to properly use tools and instruments like the manometer, combustion analyzer, and airflow hood. They also understand what those readings mean and how they can use that information to solve customer problems and deliver on that 100% satisfaction guarantee.
A Culture of Training
For Lakeside to do these things, we continually invest in training our technical team so we can provide customers with a higher level of value. Then we implement that training into our daily routines on every sales call, installation project, service, and maintenance job.
We started doing this a long time ago, and though it was hard, it's been super successful in the long run. It eventually BECAME our culture. We've been producing a better product since we implemented system performance.
Measuring and testing static pressures, temperatures, airflow, and more on every call is just how we do business. It is now the norm.
Our guys can't perform maintenance and fill out their checklist without doing performance testing and diagnosis
Our team can't do a sales call without measuring ductwork. This is our standard.
So, from an internal branding standpoint, we promote high performance through training and daily process. It's how we do business. Everybody holds each other to that standard here.
Click Below for the Next Page