Last month we began this article talking about the seriousness of the business place. As the leader in your HVAC company, you are responsible for decision-making that impacts its success and failure. Being a leader also impacts the lives of those people who work in the company. Those same people look to you for leadership. Again, this is serious stuff.
So as a leader, how do you know you're doing the right things for the business and your people? What makes a great leader? In this second part of our two-part series, we continue with answering those questions.
Last month we highlighted nine of the 19 attributes which include:
Lead by Example
Be Humble
Communicate, Communicate, Communicate
Share Your Vision
Be Trusting
Have Productive Meetings
Know Your Limits
Have Compassion
Be Mindful of Putting Family First, Work Second.
If you missed last month's installment, now worries – just click here and get caught up.
Now let's continue with the final 10 attributes of being a great leader:
Have a Sense of Humor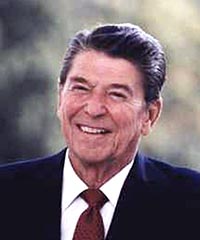 'Thomas Jefferson once said, 'We should never judge a president by his age, only by his works.' And ever since he told me that, I stopped worrying.' ? Ronald Reagan, 40th U.S. President
The business world is a serious place. Think decisions. Think responsibility. Think pressure. Think stress. What better way to take the edge off than a bit of humor. There are many examples of Great leaders using humor to engage others, disarm conflict, and lighten the mood. President Ronald Reagan, Industrialist Henry Ford, and many others have used humor effectively in their leadership roles. A leader with a sense of humor, especially about themselves, appears more confident and attracts confidence from others. It also builds trust, it is memorable, it 'spreads' easily, and it sells.
As a Leader, Seek Help
?A mentor is someone who allows you to see the hope inside yourself.' – Oprah Winfrey, television personality and business entrepreneur
Finding a mentor whom you trust means having an advisor for those times when things get tough. A mentor is someone you can bounce ideas off of or who may share things you haven't thought of before. They say no person is an island. You cannot know everything. Mentors act as coaches, counselors, and advisors. They are often role models. Mentors are so important that I suggest you read. ?Seven Surprising Truths About Mentors,' by Steve Tobak.
Be a Mentor, Yourself
Again, everyone can use a mentor. Winston Churchill said, 'We make a living by what we get. We make a life by what we give.' Just as mentors can help you through difficult spots, you can help others. Whether they are budding leaders within your organization, people from within the community at large, or working with disadvantaged youth ' you can help people see their own strengths and weaknesses, help them be more productive or teach them more about the industry they serve. You can help them avoid making the mistakes you made. Who knows, in your role as mentor, you may even learn something new.
A Great Leader has the 'Need to Read?
Every great leader, no matter what the industry or business, does a lot of reading. Management books, self-help literature, and the like will really help in your development. Forbes Magazine contributor Alex McClafferty recommends the following for all leaders' libraries: anything by Peter Drucker 'as a foundation, Ray Dalio's management principles for a framework, and finally, Lighthouse for highly actionable leadership tips.'
Link Results and Goals
Want to hit aggressive goals? It doesn't matter if they are sales goals, share of market goals, customer acquisition goals or whatever ' incentives should be appropriate for the results team members achieve toward that goal. According to McClafferty, 'A simple way to lock down your incentive is to understand the single most important driver of customer success in your business, then build from that.'
Leaders Take Ownership and Action
A great leader's 'ability to learn, and translate that learning into action rapidly, is the ultimate competitive advantage.' — Jack Welch, former chairman and CEO of General Electric
Leaders need to relate to their team as if they are the customer. If they point out a problem, the leader needs to solve it. To do that, make sure you understand the problem completely. Then regularly update your team on your progress, and then share with them the solution. This also extends to checking in with the team. Check in with them often. Whether it's to review their performance or yours, taking ownership with regular check-ins builds motivation and helps keep everyone on track.
As a Leader, Learn from the Past
?Those who cannot remember the past are condemned to repeat it.' — George Santayana, American philosopher, essayist, poet, and novelist
If you examine the history of business ' as does Jim Collins, the 'Good to Great? author — you'll see uncountable examples of successful business models and spectacular business failures. So, here's the challenge: think about what the people you admire do well, and consider what went wrong for those who end their careers mired in scandal or disgrace. Great leaders learn from the past to change the future of their organizations and their lives.
Striving for Improvement Never Ends
?Every day you may make progress. Every step may be fruitful. Yet there will stretch out before you an ever-lengthening, ever-ascending, ever-improving path. You know you will never get to the end of the journey. But this, so far from discouraging, only adds to the joy and glory of the climb.? — Sir Winston Churchill – British prime minister from 1940 to 1945 and 1951 to 1955
It is said that great people constantly learn new things and always try to improve themselves. There's always something that you can work on or a new skill to master. Keeping an open mind to new ideas and possibilities almost guarantees you will continue to grow and improve. Earlier, we talked about the importance of humility in great leaders. Striving for continuous improvement is recognition of humility. It says, 'Yes, we're good, maybe very good, and we can be even better.'
Surround Yourself with Smart People
"If you ever find a man who is better than you are – hire him.' If necessary, pay him more than you would pay yourself." – David Ogilvy, founder of the Ogilvy & Mather advertising agency and founder of modern advertising
Not just smart people ' great leaders surround themselves with people who are smarter than they are. Bring these people onto your teams, into your company, and give them room to grow and innovate. They will be the ones who take your mission and vision and make them into reality. They will challenge you, but that is a good thing. What isn't good is when you surround yourself with 'yes-men (and women),' who tell you what they think you want to hear. They won't challenge you and they won't really take the company to where you want it to go.
Leadership is a Service
?The best way to find yourself is to lose yourself in the service of others.' – Mahatma Gandhi, leader of the Indian Independence Movement in 1942
Great leaders seek to serve, not to be served. Leadership should never be about power, popularity, or money. Servant leaders don't think of themselves as better than the people they lead. They believe in their teams and work to remove the roadblocks that prevent those teams from getting their work done. To illustrate, there is a great article published in the April 3rd edition of the Washington Post titled, Servant Leadership: A Path to High Performance. Author Edward D. Hess discusses what servant leadership means and why it should be important to anyone running a business today. Check it out.
In Conclusion
Furthermore, from these tips and from reading the resources cited here, it is very obvious that being a great leader isn't something you can fake, or learn overnight. From an employee viewpoint it's obvious when someone is a great leader because they feel inspired and part of something bigger than them. They WANT to work harder and be successful.
By the way, employees can spot "fakeness" from a mile away. It's something that you as a leader have to truly believe, and truly be passionate about. So as you walk the path of Performance-based contracting', try to see yourself through the lens of great leadership and success.