In Southeastern Washington, in the shadow of the mighty Cascade Mountain Range, lies the city of Pasco. The area where Pasco is located was the site where the Lewis and Clark Expedition camped in 1805 and was a major stop for fur trappers and gold traders in the 1880s.
Today it is home to the Hanford nuclear facility, Boise Cascade, Tyson Foods, Bechtel National, Inc., the Pacific Northwest National Laboratory, and a major HVAC contracting firm known as Campbell and Company, Inc.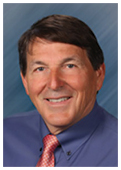 This 37-year-old firm started out as a refrigeration service company owned by three partners ' one of whom was Mike Campbell. Over the years, the company established itself as a go-to company for refrigeration system issues and grew at a fairly steady pace.
Campbell eventually bought out his partners and began moving the company into the residential and light commercial HVAC Service and Installation business.
Later in the company's history, they got involved in the area's wine industry. Pasco is located in what is known as the rain shadow of the Cascades ' meaning most rain systems are stopped by the mountains and the city environs are part of a windswept desert with hot summers, warm springs, and cold winters.
It is perfect for growing grapes. Campbell's company became adept at process piping and working with any systems that involve the use of glycol.
'In the early days,' Campbell says, 'the company serviced a lot of convenient stores and grocery store racks. We worked in the big chains – Albertsons, Safeway, and so on. It was a brutal business to be in.
Over the years Campbell says he and his team were asked by friends, family, and neighbors to help them with their heating and air conditioning issues. As Mike says, 'We had to eat, so, we started working our way into that. We were pretty good at it. We developed a reputation for showing up, which in those days, was half the battle for consumers.'
A Recession that Changed Everything
During the early 1980s, when Campbell was just getting started, two major trends impacted the HVAC Industry in the U.S.
First was the development of efficient heat pump equipment that provided a new alternative for heating and air conditioning. In areas like the Pacific Northwest, because of the mild temperatures, heat pumps gained popularity pretty quickly.
The second trend: The Great Recession, an economic downturn forcing many companies out of business. Because of this recession, companies sought new ways to manage, stay alive, and be successful. These two 'events' changed everything.
According to Campbell, they began to see issues with heat pumps. 'They were just becoming popular in our area and were unique in that airflow, especially in heating mode, was critical. Issues popped up but we couldn't really articulate what they were. In those days no one focused on performance-based duct design. We tried to work through it using our slide rules, but the answers weren't apparent, and we were mostly guessing. It was a little bit of a wild west kind of thing.'
In the late 1970s, the West Coast experienced a building boom. Contractors installed a lot of low-end HVAC equipment to keep costs low. The recession in the early 1980s put the brakes on new construction.
'We formed our company right in the middle of both these issues,' Campbell adds. 'It was a pretty important time ' we went from boomtown to bust. Little to no building permits were issued for an entire year.
'It was a time of great lessons learned early in our company history. It set the stage for us to create a culture and process to survive such downturns and thrive in upturns in the economy. This stuff all comes in waves and we had to learn to ride those waves.'
Click Below for Next Page: