Other Changes
Speaking of salaries, because COVID put so many people out of work, companies across the board have been seeking ways to attract workers. DiFilippo's service is no different. According to Vince, salaries in the greater Philadelphia area have skyrocketed.
He says, "Demand for workers is through the roof. I believe that is good, and I don't mind paying more for a good tech. But what this change has also brought about is an intense increase in contractors stealing people from each other."
He shares an example of how one competitor approached one of DiFilippo's service techs in a gas station and offered him a $5,000 signing bonus!
"I think this will only get worse because so many people are retiring now. As an industry, we haven't done enough to attract younger people into the HVAC trades. And the ones we do get have a completely different idea about work ethic.
You really can't talk about changes since 2018 without bringing up issues with the supply chain. For DiFilippo, 2020 was all about trying to hang on, manage operations with way fewer people, and focus on servicing existing clients.
In 2021, the issue became an inability to get equipment and tools in time to provide the same level of service to which his customers were accustomed. The result was the loss of several long-time customers.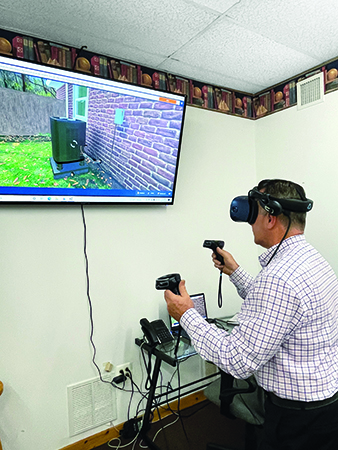 "We had to rethink our operations in another way," he adds. "We started to pull parts from the equipment we were tearing out so we could use them temporarily while waiting for new parts to come in. I get a signed proposal from the client agreeing to give me the job and okaying us to use used parts or used refrigerant just to get him going until the new parts arrive."
The DiFilippo Way
Vince DiFilippo says many of his competitors were working through shortages by changing suppliers or picking up other product lines.
"Our proposals to homeowners guarantee certain efficiencies. Part of our proposal is a printout of the AHRI sheets showing the efficiency. We can't get an efficiency match-up for a Trane coil, a Trane furnace, and an American Standard condensing unit. Our reputation is on the line, and I'm not going to do that to my clients. So there were opportunities. But I wouldn't do it. The DiFilippo Way is set in stone: quality service, integrity, and honesty are the cornerstones of our success."
Instead, in those cases where he couldn't get product in fast enough for client needs, DiFilippo would encourage his customers to look elsewhere. He knows it's important they get their air conditioning back online.
So he'll say, "Let's get you fixed, and then we can revisit doing business together after your 1-year warranty runs out. You can always come back to us."
Training
Another aspect that differentiates this company from many of its competitors is its technical team's amount and type of training.
"Being certified by National Comfort Institute (NCI) is a top priority for us. The good news is that NCI managed to go virtual with those certification classes and tests, and we took advantage of that," Vince says.
"But with COVID, our shortage of staff, and our scheduling issues, training fell off in 2020. We committed our strategic planning in January 2021 to bring back training at least twice a month."
In addition to NCI training, Vince invested in Interplay Skilled Learning – a virtual reality system with modules that each of his techs can take at any time. With its virtual reality headset, DiFilippo techs can keep practicing what they learn in a live class with its hands-on approach."
This all helps the company in their quest to get better at High-Performance HVAC contracting, especially when it comes to combustion analysis and carbon monoxide safety.
Other Investments
Because it is so hard to find good techs and train them on the craftsmanship of HVAC contracting, Vince has been looking to technology to help simplify things and enable him to broaden the scope of his hiring and be more productive in the field. One such tool is the Zoomlock press-type refrigerant fittings.
Click for the Next Page: