"The fact is ductwork has always been important to me," Secor explains. "It's very easy to look at testing and measuring when we are out on a duct cleaning call. Our duct cleaning business is also a great way to start a relationship with a potential HVAC customer.
"What is cool is how excited my duct cleaning crew is about measuring static pressures and airflow," he adds.
"They finally can see the "why" behind it after cross-training over the last few weeks, and they can see that these measurements are not hard to do."
Starting a performance approach with duct cleaners is a different approach, but Secor sees it as the perfect way to get all his technicians on board. Though at the early stages of implementing a High-Performance culture, Secor already sees the advantages it brings his company and his customers.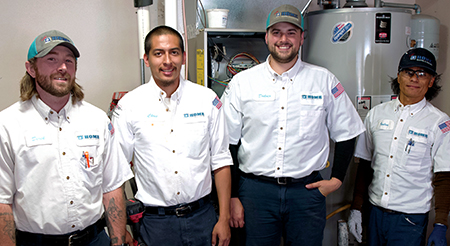 "I know it will reduce the chance of callbacks, of getting blindsided, in the field," Secor says. "Even from from a sales point of view, I see the High-Performance approach as being essential. Once we become more proficient at it, we can show actual data to prove to customers that what we do and recommend is based on testing, measuring, and diagnosing their comfort issues.
"It won't be easy. We are on this long journey, and it's sometimes frustrating to see how long it takes to make it work within our company. Still, as the team becomes better trained and more practiced, the hope is that struggle will decrease as success increases."
But Wait, Duct Cleaning?
Duct cleaning has been part of Home Heating's service offerings since its second year in business.
In those early days, Secor subbed out his duct cleaning services to what he calls "one of those carpet-air duct cleaning companies."
But that all changed during an installation project where he was up in a customer's attic while his duct cleaning subcontractor was working in the primary bedroom.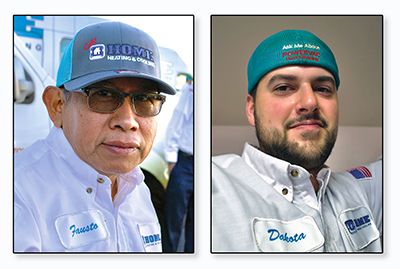 "I was coming back towards the attic access and had a funny feeling that I should go down and not let the duct cleaning company owner know I was watching him.
"He was doing a reverse air sweep back towards the vents with this custom tool he invented. And suddenly, this poof of dust came into the customer's bedroom. The owner of the duct cleaning company looked at me, and I looked at him, and we didn't say anything to each other. Luckily, I had covered the customer's bed in plastic before work began. That was the last time that duct cleaning company worked for us."
Several months later, Secor found and bought his own duct cleaning truck and began doing that work in-house. He never subbed it out again.
Home Heating Professionalism is So Important
"My goal for Home Heating is for our trained High-performance HVAC crew to look at customers' homes holistically. It goes way beyond just changing out equipment. When there's leaky ductwork or ductwork that needs modification either at the equipment, up in the attic, or underneath the house, we must find it and fix it. When finished, we will have a product we can stand behind," he explains.
"What helps us right now is testing-in and testing-out and understanding the details behind system performance. It is just not turning on a system and walking away. It requires understanding equipment sizing, air distribution, measuring, testing, and why you must do them.
Click Below to go to the Next Page: