Save the Date! Summit 2022 Returns TO Scottsdale, AZ
Good news! National Comfort Institute is bringing its Annual High-Performance HVAC Summit event back to Scottsdale, AZ, and the fabulous We-Ko-Pa Resort and Conference Center, April 4-7, 2022.
Members tell us that We-Ko-Pa is one of their favorite locations for Summit. It is just 20 minutes from the Phoenix International Airport in Arizona's captivating Sonoran Desert.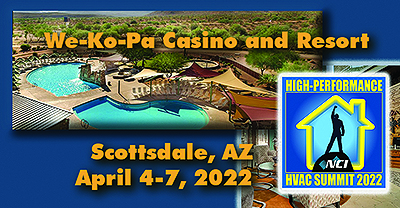 The resort and casino have both undergone major renovations and updates, which will make your stay better and safer than ever. From award-winning golf to incredible gaming, horseback riding, off-road tours, kayaking, spa, fine dining, deluxe rooms, and more, it's a four-diamond desert oasis beyond anything you've experienced before.
Summit 2022 will feature the program developed for the postponed 2021 Summit with the addition of a golf outing on one of We-Ko-Pa's two world-class courses. Stay tuned for more information.
If you want to learn more about the We-Ko-Pa Casino and Resort here: ncilink.com/WeKoPa2022.
Plus, you can get all the details about NCI's 2022 High-Performance HVAC Summit here: gotosummit.com.
Don't forget to register for Summit here: ncilink.com/summitreg. Early bird discounts are available!
So mark your calendars, register today, and join us in Scottsdale in April. We look forward to seeing you there. If you have any questions, be sure to call our Customer Care Line at 800/633-7058.
Welcome to the SEPTEMBER 2021 PowerPack
Guess what? The member-only September 2021 PowerPack is now online and ready for you to access. We hope you were able to take advantage of all the great tools from August.

This month we provide you with more content to help you with your carbon monoxide approach and strategy.
Some of the tools included each month may not be normally accessible with your current membership subscription package.
However, you can access these tools through this PowerPack portal during the current month.
So, without further ado, let's drill down and see what we have for you:
Introduction to Carbon Monoxide

(Online Training Module)

Create the Ultimate Fall Marketing Strategy

(Recorded Webinar)

NSI 6000 CO Monitor Sales Ideas

(Download)

Why Should I Demand a CO Test? brochure

(Download)

Important Test Results

(Download).
We think you'll find these tools and training materials very helpful as you continue to grow your High-Performance HVAC business.
Be sure to share your September PowerPack with your entire team! Get started today: ncilink.com/PwrPak.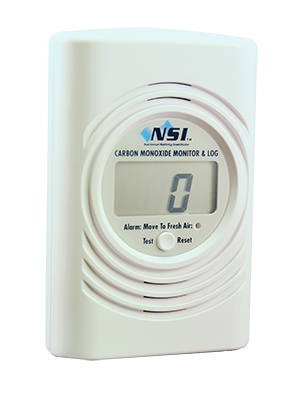 NCI Introduces It's Latest Carbon Monoxide Monitor
High-Performance HVAC contractors: there is a new low-level CO monitor in town. It is the NSI 6000 which boasts better sensitivity and accuracy than any store-bought detector on the market.
After years of research and development, now you can offer your customers a level of safety above and beyond anything your competitors can!
To offer this product to your customers, you must become a reseller. Learn more about that here: ncilink.com/NSI6000.
If you are trained and certified through NCI's Combustion Performance and Carbon Monoxide Safety Training (ncilink.com/COTest), you can simply apply to be a reseller.
The NSI 6000 lets you know there is a problem before CO reaches dangerous, even deadly levels. This is especially
important for infants, children, the elderly, and highly sensitive or ill people.
Questions? Call our Customer Care Line at 800/633-7058.