HVAC Summit 2023: Mark Your Calendars
National Comfort Institute's in-person High-Performance HVAC Summit 2023 event will be held in Branson, MO from April 16 to 20, 2023 at The Chateau on the Lake in Branson, MO (ncilink.com/Chateau).
Branson is an excellent location and a great place to make Summit a working vacation spot for you and your family. The city is nestled in the heart of the Ozark Mountains in Southwest Missouri and boasts many outdoor activities. Plus, more than 50 theaters and music venues line the main drag known as 76 Country Boulevard within the city.
The Chateau on the Lake is NCI's event headquarters hotel. It's located on Table Rock Lake, a short 10-minute ride away from Branson's entertainment district.
So be sure to mark your calendars for April 16 to 20, 2023, and plan to stay and play!
Stay tuned here, and remember to check gotosummit.com for more information on the Summit itself, registration, special NCI member pricing, and exceptional hotel packages as it becomes available.
---
NCI Webinars: Are You Using Them?
The NCI Webinar archive contains more than 85 webinars for your team to access and use at any time. Plus, if you are a Learning Excellence Premium or Learning Excellence Online member, you have unlimited webinar access, while standard NCI members can access the webinars at a discount.
National Comfort Institute professional trainers produce each webinar event in technical and non-technical subject areas. Many of the webinars include downloadable materials and tools you can use to put your newfound knowledge into practice right away.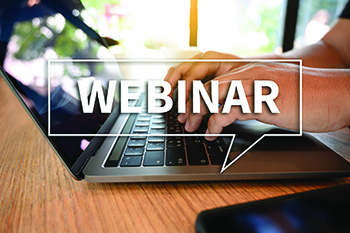 They are available for you and your team to use 24/7. Our webinar and archived webinar series are helpful to supplement in-person training for you and your staff. They are great for training your team at their own pace in the comfort of their homes or your office. They offer the added benefit of refreshing skills your team learned during in-person and online live training.
These 85 webinars are there for you to use at your discretion and benefit your company, your team members, and ultimately, your customers. The 85 webinars are divided into two categories: technical and non-technical.
So the question is, are you using this benefit of your NCI membership? You can learn more and see all the available webinars by clicking here: ncilink.com/webinars.
Or you can call our Customer Care line at 800/633-7058 for any questions you might have.
---
NCI's Summer Onsite Training Specials
Don't let the busy season defeat your training plans. Just schedule onsite training event between June 1 and August 15, 2022. Save up to $3,000 in extra value and discounts by offering private training at your place of business for your team.
Think about it: by training your team onsite, there are NO travel expenses for your team, you save money by training as a group instead of as individuals, and there are fewer impacts on your productivity as your technicians are not out of the office.
NCI training programs bring measured performance, practical efficiency, and safety to the frontline of your business.
We focus on helping contractors develop a high-performance HVAC culture that helps them become more successful. You can experience hands-on, interactive training sessions that provide the best practices and tools necessary to achieve the highest quality and performance.
PLUS: if you have NCI Bucks, you can use them to offset the cost of the onsite.
Learn more about this year's Sizzling Summertime Onsite Specials. Just point your browser to the ncilink.com/2022SummerOnsites on our website or call your Customer Care specialist at 800-633-7058.