Furthermore, Greg Steger of Greg Steger Heating and Air, Plymouth, WI, says, "through our social media campaigns, we share information that no one else does. To our customers, this shows that we care."
"Because of our promotions and messaging through social media, we educate our customers. They are beginning to understand what air upgrades are," says Dwayne Ashley of Polar Bear Air Conditioning in Georgetown, Cayman Islands.
Several of our respondents are still working through proper pricing and messaging issues, but by and large, they say these are issues they hope to overcome very soon.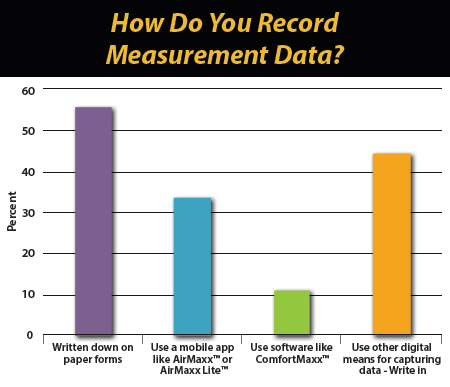 From a customer standpoint, the contractors who responded to this survey tell us their customers often say the results really matter. In fact, 67% say customers tell them that they see the High-Performance HVAC approach solving issues that no one else could solve before.
Another typical comment respondents get from their customers is that they see a marked improvement in their indoor environments and don't mind spending more on quality. They like to know what is really happening with their HVAC systems.
Successful Air Upgrade and Duct Renovation Sales
Success seems to revolve around two factors. One is focused training of field service and installation technicians in the art and science of High-Performance HVAC. The second is getting the word out about what makes your company different.
Mike Greany of Aire Rite said, "People can't buy what they are not offered. When we deliver the comfort, energy efficiency, safety, and heath benefit we promise, and then prove it, we truly stand out from our competitors."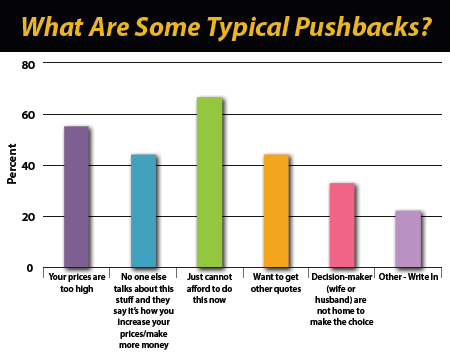 Quentin Collins of Day and Night Heating and Air Conditioning, Fayetteville, NC, concurs. He told us, "Our techs have improved educating customers, increasing our average sales tickets. This is a win for the customer and a win for our company."
Success isn't only closing the sale, however. According to some comments from survey respondents, it is delivering on promises, proving it, and having delighted customers.
Service technician Travis Tordoff of Aireserv® of the Gold Country, Valley Springs, CA, says, "Customers who follow through with a plan we draw up often talk to their friends and family. They tell them that we do a good job. It's not technical, but it gets the word out that properly designed systems give comfort while helping to keep energy costs down."
From word-of-mouth to creating a learning experience, contractors like you can create "WOW" experiences for customers. You can do this through high-performance training, educating customers through marketing, and delivering what you promise. There is no better differentiation factor out there.
---
Brian Roseman is the marketing and multimedia manager for National Comfort Institute. His responsibilities include managing the marketing department, information technologies, photography, video production, and website development and maintenance. For questions about this survey, you can reach him at ncilink.com/ContactMe.