Training is vital to the success of any company. It helps prevent costly callbacks, poor HVAC system performance, and lackluster efficiency. Training also promotes a good work environment, better communication between the company and its clients and, most importantly, it gives our employees a path to grow their careers.
It doesn't just happen. To effectively train your people requires real planning. Here at Basnett Plumbing and Heating, we feel that training is integral to our success and growth. We take it seriously. To be frank, we consistent think about it here. It is part of our overall mission statement, our culture, and our brand.
We all know that nothing is free and that is why you must have a budget allocated to it. For us, we set aside two to three percent of our annual gross revenues just to keep our field service and installation technicians at the top of their game.
Before Creating a Plan
First some background: About 20 years ago we set up a second entity for training with a June year-end. We allocate a certain amount of dollars per month and post those dollars to the training company. We typically deplete those funds prior to our June year-end. This allows us more funds for training employees without having to send the taxed profits to the government.
With that in mind, once our budget is set, I set a meeting agenda with my management team where we go over the needs for our entire team's career advancement. Planning for the next year's training usually begins in October and ties into the company business plan for the following year.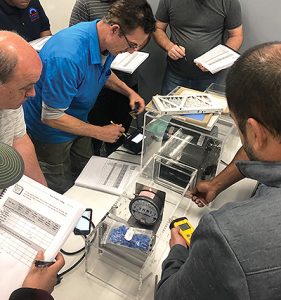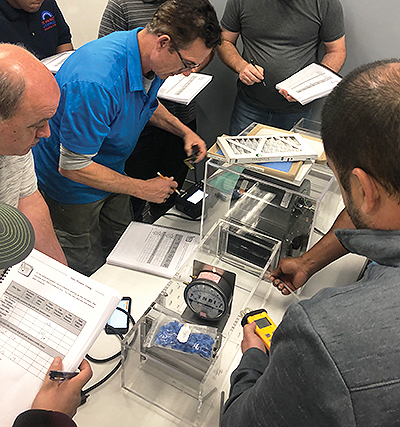 Scheduling begins with analysis. Just like gathering data on static pressures, airflow, pressures, and so on, we gather data on co-worker performance. The key is to simply take the time to analyze it and then manage toward the results that you would like to see.
We've found that just sending technicians to training is meaningless. They need to apply what they learn and if they don't you need to know why. That helps you make other decisions down the line.
In that effort, we keep track of the number of call-backs for each tech as well as how long it takes them to diagnose something.
Tracking and Goals
Other key things we track:
Revenue per tech
Number and type of leads each tech shared with a salesperson or office (these are broken down by system performance, service, service agreement leads, and so on)
Online training hours/courses completed.
We record these items in spreadsheets and we discuss overall trends based on them during weekly team meetings. Our managers sit down with techs individually each month to go over their specific numbers and goals (both personal and professional goals).
I've found that a lot of people just don't know how to set goals. So, I'm working harder with my managers on how they can better coach employees and help them set realistic goals, overcome obstacles, and be more successful.
I've learned that training success must actually be based on each person's personal goals. Once we drill down to what really motivates them, we can then use that to develop career plans and subsequent training to help them achieve those goals. Whether it's to buy a house, send their kids to college, help aging parents, whatever ' their personal goals are really the drivers for their work goals. Our job is to help them achieve those things.
Click below for next page