Last year the U.S. economy was kind to the HVAC industry. By one measure, 2018 U.S. Refrigeration and HVAC Equipment new orders are trending towards having the best year. New orders to manufacturers during the 12 months through October (most recent data available) totaled $47.3 billion, the highest annual total ever.
This is an increase of 6.5% from the comparable period through October 2017, marking the swiftest pace of growth for equipment new orders in more than five years.
The new orders measure includes HVAC, commercial and industrial refrigeration, and freezer equipment.
On the employment side, there are more plumbing and HVAC contractors operating in the U.S. than ever before. Annual U.S. plumbing and HVAC contractor employment averaged a record 1.12 million individuals during the most recent 12 months, up 5.6% from the year-ago level. This marks the fastest annual employment growth in the industry in two years.
However, that is not to say it has been a year without challenges. Momentum on the doorstep of 2019 is decidedly weaker than when we were heading into 2018.
CANARY IN THE COAL MINE
We sometimes refer to the U.S. housing market as our 'canary in the coal mine' for the broader U.S. economy.
The idiom refers to coal miners' early-20th century practice of bringing caged canaries into the depths of mines to detect carbon monoxide and other toxic gases. The canaries were more sensitive to the gases and would succumb to them before the miners, their deaths serving as a warning for the humans to retreat. A somewhat morbid practice by current standards, but effective.
Today, unfortunately, our economic 'canary' appears to be under duress and pointing to signs of danger for the overall 2019 U.S. business cycle as well as for the HVAC industry.
THE ECONOMIC INDICATORS
U.S. Single Unit Housing Starts during the 12 months through November totaled 888,000 units, up 3.9% from the same timeframe a year ago. While on the surface this appears positive, it marks the most anemic annual pace of growth for the U.S. housing market in more than six years, and that pace continues to slow. The most recent monthly data indicates a trend of decay, as housing starts in November 2018 alone fell 12.7% below the November 2017 level.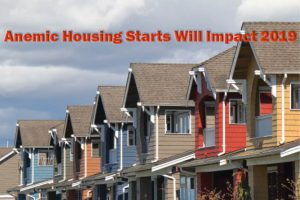 Additionally, the National Association of Home Builders Housing Market Index monthly reading, an effective measure of home-builder sentiment, was down 24.3% in December 2018 from the December 2017 level, the sharpest year-over-year drop since 2011.
The Single-Family Housing market serves as a leading indicator, because it has historically started to fade in the face of economic headwinds before the U.S. macroeconomy. In this cycle, the toxic gases appear to be rising mortgage rates, home-price inflation due to labor/land/material costs (impacting both housing affordability and builder profitability), and more recently, waning confidence. This suggests a leaner year ahead for HVAC manufacturers, distributors, and contractors tied to the U.S. housing market.
Increasing interest rates are impacting the housing picture both on the new and existing home sale front. U.S. Conventional 30-year Mortgage Rates averaged 3.95% in 2017, which is a bargain compared to the most recent level of 4.64% at the end of 2018.
Higher mortgage rates are likely pushing would-be buyers, perhaps first timer millennials, back to the sidelines as the higher financing cost has pushed ownership into an unaffordable range.
CONSUMER RESPONSE
Existing home owners who may have locked in at attractive, sub-4.0% rates following the Great Recession may also be reluctant to upgrade to larger homes with a higher rate. Instead they may be more content to stick out their current living situation. This has had an apparent effect on home sales.
New U.S. Home Sales, in October 2018, were 42,000 units, down 14.3% from the October 2017 level. Again, this is the sharpest year-over-year contraction in monthly data since 2011.
U.S. Existing Home Sales, which account for most of overall home sales, are in recession, down 2.6% during the last 12 months, on average. Existing Sales in November alone, at 5.3 million units, were down 7.0% from October 2017.
Softening home sales are problematic for several reasons, the first being it reflects weaker demand. This will likely lead to builders pulling back on new construction in many markets until conditions improve.
Second, having fewer existing home sales typically leads to a slowdown in remodeling expenditures. Studies have shown that homeowners typically incur sizeable remodeling expense in the first year of home ownership, as they spruce up the home to live in. I can anecdotally attest to this, as one of the first things I did upon buying my first home in 2016 was having a two-zone ductless mini-split HVAC system installed.
Additionally, sizable remodeling expenses also occur in the last year of homeownership, as owners spend to fix up any blatant weaknesses in the home to prepare for selling. This makes the contraction in existing home sales heading into 2019 problematic.
How? It may stall the robust remodeling activity of the last several years as new construction is poised to mildly contract next year as well.
HVAC contractors will want to make a priority of service and maintenance in 2019 as new equipment installation and replacement could be heading for a slowdown.
THE IMPACT OF THE STOCK MARKET
An additional, more recent, headwind to the housing market and macroeconomy are the woes of the U.S. stock market. In December, it flirted with bear market territory (typically defined as a 20% drop from a prior peak) before a meek rally to close the month reeled it back from the cliff's edge.
Ultimately, the S&P 500 finished December 2018 down 6.2% from the December 2017 level, the harshest month-over-month drop since early 2016.
The S&P 500 monthly data trend ended 2018 lower than it opened, the worst calendar-year decline for the U.S. stock market since 2008. This could eventually diminish the confidence of the consumer and perhaps contribute to further weakness in the housing and residential remodeling markets.
All of this suggests that 2019 will be a tougher year for HVAC contractors on the residential side of the business. As a lagging sector, nonresidential activity projects to grow throughout the year, but we expect new residential housing construction to contract mildly in 2019.
Some markets, perhaps with stronger population inflows, may fare better this year while others will feel more overt contraction. However, decline this year should be mild and brief, so be sure to keep a flexible cash reserve ready or access to financing for late 2019-early 2020 to gear up for the next growth cycle.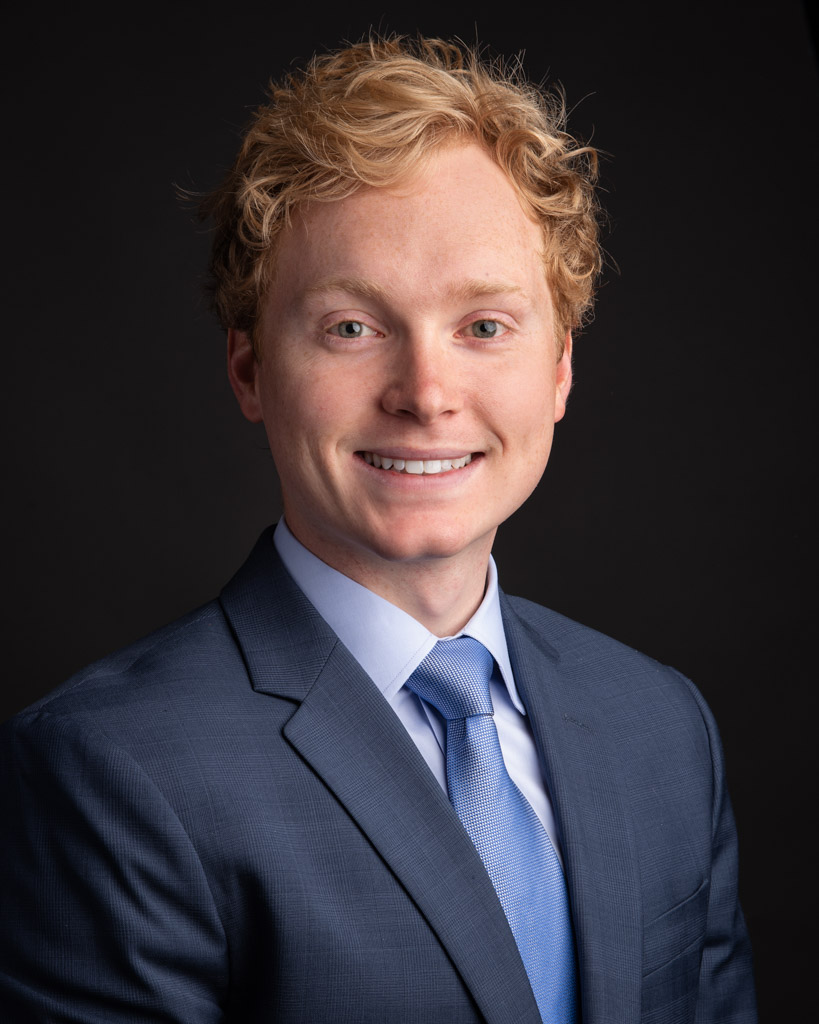 Connor Lokar is a Program Economist at ITR Economics, a 60-year-old economic research and consulting firm. Lokar specializes in the construction industry and provides economic consulting services for businesses, HVAC trade associations, and Fortune 500 companies.'
He is a graduate of the economics department of the University of Michigan. His economic insight and forecasting experience play a key role in ITR Economics? 94.7% forecast accuracy. To learn more about ITR Economics, visit www.itreconomics.com or follow him on LinkedIn (ncilink.com/ConnorLokar).