Influencing a Generation: Personal Tributes
I am just going to say it: I am a Baby Boomer. You can safely say that the Boomer Generation contributed some of the most amazing advances to humanity, and simultaneously contributed to many of the problems our world faces today.
The word "influencers" has a different meaning today. Before that word became synonymous with social media, it was about people who focused on making a positive change in the world in a way that would inspire others.
Therefore, I want to talk about those kinds of influencers: people who changed the world and influenced me. Yes, I am talking about heroes. This is my tribute to them.
Personal Computer Geek Heroes
First, anyone who knows me knows what a geek I am concerning computers and computing technology. Without a doubt, in that field, my biggest heroes and influencers in my life are Bill Gates, Steve Jobs, and Steve Wozniak. These three men turned the entire world upside down when they brought affordable computing technology to the masses. That technology influences everything in our lives today — from how we gather and store information, take photos, talk to each other, and control our buildings, cars, and spaceships.
As a result, I became and remain an Apple technology advocate and fanatic to this very day!! I tip my hat in tribute to all three of these pioneers.
My Space Exploration Heroes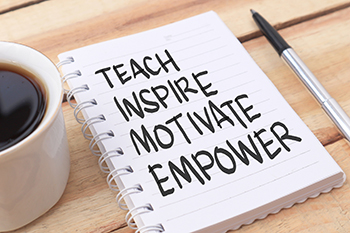 Then there are the space exploration heroes. For me, they include John Glenn, Neil Armstrong, and Chuck Yeager. They were adventurers, larger-than-life heroes who risked everything to help humanity get into space and see the world in ways never seen before. My tribute to these three gentlemen is for how they broke the boundaries of speed and space and helped pioneer technologies that gave us more knowledge of our solar system and our planet than we ever had before.
Music Heroes
Of course, there are the music influencers — those individuals and bands that contributed to ending wars, building social consciousness, and spoke to the mysteries of growing up, falling in love, living through angst, and so much more. For me, there are too many bands that helped to shape my life to mention. But have no doubt, they did, and not for just me.
And then there are the professional influencers who impacted the HVAC Industry as well as me. In my life, these three gentlemen come to mind:
Jim Norris
Joe Fristik
Rob Falke.
Personal HVAC Heroes
Jim Norris was the executive vice president of the Air Conditioning Contractors of America (ACCA) from 1969 to 1997. In my lifetime, he was the leader who took ACCA to the next level. He helped grow it into one of the largest and most contractor-focused organizations in the HVAC Industry. His insights and vision helped not only this industry, but me as a young reporter and editor. He was the subject of countless interviews by me, and over the years, we became friends. He helped change how I viewed my job and my relationships in HVAC and beyond.
Joe Fristik was the publisher of Contracting Business magazine when the publishing industry was undergoing tremendous changes. The challenges of being a print publication converting to digital technologies were complex. If it weren't for Joe's courage in facing those issues head-on, things would have been unbearable. Joe also was a master at creating and building relationships that benefited not only the magazine but also the industry. He was the first publisher I worked for who considered me a partner in success and changed my outlook entirely on what partnership means.
Rob Falke was the president of National Comfort Institute who passed away on May 3, 2022. Please read Dominick Guarino's tribute to Rob on page 19. Everyone who knew Rob knows the tremendous contributions and leadership he shared with the HVAC Industry. Without his guidance and insight, the concepts of High-Performance HVAC contracting would not be what they are today. Rob's gentle inquisitiveness and wisdom helped me understand the technology and importance of testing and measuring HVAC system performance. He and I spent hours talking about the industry, ASHRAE 221, and, of all things, religion! We both shared many insights into our beliefs, and Rob taught me how to look for commonalities instead of differences – something that I hope translates across all interactions with anyone I encounter.
The Class of 2022 Influencers
In addition to these gentlemen, I'd also like to point out four other individuals who greatly impacted the High-Performance HVAC Industry. They certainly contributed to changes in how the overall HVAC Industry looks at performance from a testing and measuring standpoint. Read about them on page 10 in the article, Class of 2022 High-Performance HVAC Industry Influencers.
So who do you consider the biggest influencers in your life? Feel free to share with us at ncilink.com/contactme.