NCI Welcomes New Members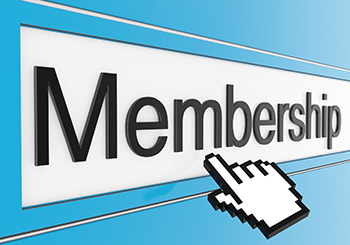 Membership in National Comfort Institute (NCI) is a step toward becoming a High-Performance HVAC Contracting firm. It is a commitment that has an extraordinary impact on your business and your team.
So, it is our pleasure to recognize and welcome those new members who joined our ranks since January 1, 2022:
Baggett Heating and Cooling, Clarksville, TN

Comfort Monster Heating and Air

, Raleigh, NC

Greg Steger Heating & Air

, Plymouth, WI

Greiner HVAC

, Dixon, CA

Mid South Air Conditioning

, Starkville, MS

Picture Rocks Cooling, Heating, and Plumbing

, Tuscon, AZ

Thermo Direct,

Raleigh, NC

Volpe Service Co

., East Hanover, NJ.
Welcome you all and we look forward to working with all of you.
---
Meet the Latest NCI Partner
The team at NCI welcomes our newest partner to our Training Incentive Partnership Program (TIPP).
Mosaic® is a financing company that helps to make financing high efficiency HVAC systems and other home improvements accessible and affordable for homeowners.
Contractors who who are part of the NCI membership who offer Mosaic financing through TIPP earn incentive dollars (known as NCI Bucks) that they can then use to offset the costs of training and more. If you are unfamiliar with TIPP, go to ncilink.com/TIPP to learn more.
Mosaic makes it easy to offer no money down at-the-point-of-sale loans with fixed interest rates and multiple term options. Some of these options include 10- and 15-year terms for 16 SEER and up systems.
The company provides a streamlined financing platform to help contractor partners increase their margins and drive sales growth.
Learn more by pointing your browser to ncilink.com/mosaic.
---
From HVAC contracting firm owners, office staff, to field technicians and everyone in between, the NCI Online University has something for everyone in your company — at all learning levels.
These NCI-created courses focus on helping your organization succeed and grow, at your pace. If you're just starting out, or have been in business for decades, there's training that you will find helpful on your path to high-performance HVAC contracting.
Our Online University is organized into "logical learning steps" that begin with:
Advanced Technical Training
Business Management Training
Customer Service Training.
Members get a 10% discount on all classes, while those with the Learning Excellence Premium and Learning Excellence Online subscriptions get the entire Online University included.
Here are the highlights of two classes available in the Online University:
In the advanced technical training category you can find System Performance Testing. This series of modules covers the basics of system temperature measurements, system and equipment Btu measurement fundamentals, and much more.
In the customer service category, consider the Proactive Customer Service 201 module. This online class will teach you how to get customers to the right person , setting up service appointments, escalating calls, accountability, and much more.
This class provides more than two hours of education that includes downloads and more.
Use NCI Online University to keep your team sharp, to prepare them for live training where they can earn certifications, and to keep your team ahead of competitors.
Find out more by visiting ncilink.com/OnlineU or call 800-633-7058 and ask for a customer care representative.