"I suppose you could say our growth began when we truly decided to start running a business effectively instead of just being a contractor offering a service. We saw results immediately," Hearn continues.
"After learning how to price correctly, to deliver value related to that price, and offering customers service membership programs, this led to us building a loyal customer base."
Be Unique in Your Marketplace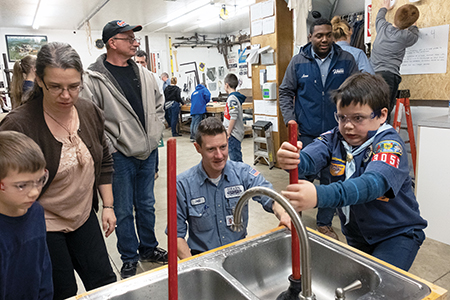 In the end, Hearn says he believes that the training and the ability to solve customer problems that other contractors don't even know to look for is vital to standing out in your marketplace. He says that contractors must work on the business, not in
it as owners and managers.
"For any company looking to separate themselves from their competitors, NCI is one great avenue to do that. Not only do they provide top-notch technical training, but they also offer communication training on how to talk to customers effectively," Tom concludes.
"NCI delivers the true value of what this stuff means to everybody regarding safety and assuring customers receive everything from the equipment they're putting in their house. The organization is a great resource to help contractors further separate themselves from the masses."
For these and so many other reasons, High-Performance HVAC Today has chosen 76-year-strong Hearn Plumbing and Heating to shine our spotlight on. Congratulations to Tom and Dennielle and their entire team.