Every opportunity to work with a customer presents a unique set of circumstances. At Hyde's Air Conditioning, our ability to succeed depends on our meeting their wants and needs. We have enjoyed tremendous success over the last 10 years as we've included various levels of testing and diagnostics as we sell replacement HVAC systems.
We launched our journey with National Comfort Institute (NCI) around 2000. The first few years I personally learned to use testing and began to get a grip on the diagnostics. Then we spread the NCI culture of measuring performance throughout our company.
The more we became successful in growing this culture, the more our sales and profitability increased. Hyde's Air Conditioning is primarily a residential replacement company with 35 employees and over $8 million in annual sales.
Palm Desert Market
Our market is a little different here in the Palm Desert area of Southern California. It's not uncommon in winter months to experience 70F afternoons. Residents in our town nearly double in winter months, as many move from their homes in Canada and the Northeastern U.S. to enjoy our warm climate.
Summer finds a good portion of our population abandoning their residences, returning home to their cooler climates, escaping our 110-degree summer heat.
When snowbirds are here in winter and it's time for equipment replacement, we have a hard-to-sell scenario. It's a real challenge convincing them to invest in comfortable and efficient systems when its 70F outside.
Using static pressure and balancing hoods helps them 'see' year-round efficiency more clearly and multiplies our ability to sell. Testing and diagnostics help our snowbird customers remember the high utility bills they paid last summer for an empty house. They become highly motivated to make sure they have an efficient system.

As we approach a sale, understanding where our customers are coming from is critical. You can imagine how the conversation and recommendations change once we know if they are full-time residents or are just here during winter. Our greeting and sales approach become critical in this situation.
If we don't ask the right questions and listen carefully, we're bound to misunderstand their position for decision-making and lose the sale. Although you may not have the same set of conditions we have, the attention you give to understand your customers' needs is just as critical.
From Utility Programs to System Efficiency
Utility programs and energy efficiency are a big deal in our area. Southern California Edison was the national champion of the HVAC Quality Installation (QI) program for many years. NCI is a key player in helping contractors move beyond QI with testing, measuring, and diagnostics to improve HVAC system performance.
Hyde's Air Conditioning benefited from both organizations' programs which helped reduce the cost of training, provided live field coaching, and significant incentive payments to both our customers and us.
These programs have a considerable influence on our sales process because they focused on testing and diagnostics. But since the incentives went away, we have been faced with reshaping our sales approach. We picked up some good and bad habits from utility programs, but have seen improvement by making changes to more closely mirror what NCI teaches.
Addressing Efficiency Concerns
However, efficiency is still top-of-mind for our customers. So, we have shifted the conversations away from utility incentives and now focus on installed system efficiency.
In that effort, we invite customers to use the balancing hood. It gives a clear picture of room comfort and we use it to calculate the installed efficiency of the system. When a customer sees their system operating at 40% or 50% of equipment-rated capacity, they see half their utility bill payment being wasted.
Testing brings many questions to the surface that address invisible issues they would not have otherwise been aware of. The answers we provide through diagnostics confirm the need for additional system upgrades.
This question-and-answer process is key to how we make sales. Talk about credibility! The fact that we test and ask questions allows them to feel better about their decision.
Code and Building Permits
We are one of the few HVAC contractors that still pull permits on retrofit jobs. This has also been a major influence on how we sell systems. The work required to comply with California's Title 24 energy code brings us credibility with our customers, but it has also allowed several detrimental habits to creep into our sales process.
California code separates sales and testing. Testing is an after-sale activity required to satisfy regulations showing the system was installed correctly.
Utility programs and code compliance tend to lead us towards selling primarily high-efficiency equipment. We sold the equipment replacement first, then we'd come back afterward to test and see if we could sell an add-on system renovation.
We Combined Two Sales Approaches
This approach really confused our customers. It may sound like an obvious mistake now, but we 'devolved' into this double-sale method over time and it hurt us. As we became aware, it was clear that we needed to combine the two and sell system renovations at the same time as equipment replacement. This provides one clean message of comfort and efficiency that is much easier for customers to understand. Our closing rates climbed accordingly.
With these realities and changes affecting our market, we are constantly forced to improve how we sell to maintain our growth and profitability.
Solutions Needed, Wanted, and Delivered
As the Hyde's team became better at delivering solutions, the cost of the job increased. We quickly recognized delivering what we promised was no longer optional. Now, with our customer's input, we develop a scope of work that includes equipment replacement and system renovation.
When we help our customers understand a problem, they completely expect it to be fixed. If you charge more, you must deliver. This has been one of the primary drivers of our culture here at Hyde's. We have become completely accountable to our customer to test at the completion of a job and verify the results of our work. This is who we are, and our customers believe in us.
As we move forward, one of our goals is to continually build a better sales approach that nurtures our culture and builds better long-term relationships with customers.
---
Michael Hyde Presented at NCI Summit 2019
Summit 2019 took place April 15-18 in Orlando, FL. Michael Hyde was one of five Performance-Based Contractors' presenting how they incorporate High-Performance into their companies. He is general manager of Hyde's Air Conditioning, a residential retrofit and replacement contracting company from Indio, California (Palm Desert Area).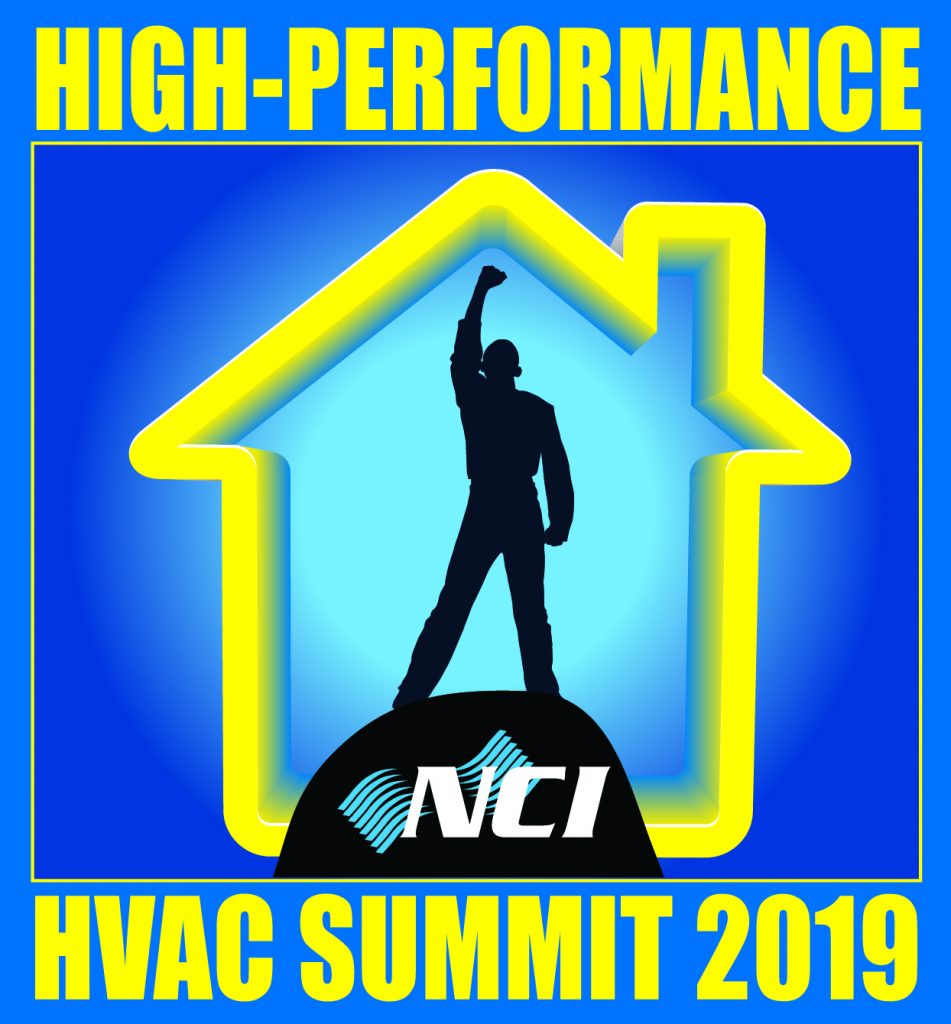 Hyde shared real-life successes and failures as his company forged a 12-Step sales process, taking their customers from testing to a full system upgrade proposal. The testing process has resulted in the profitable growth of 800%.
If you missed Summit, you can read all about it online at Hvactoday.com. Don't forget to mark your calendars for 2020 when NCI Summit returns to Scottsdale, AZ. The dates are April 6th – 8th at the We-Ko-Pa Resort. We will provide more information in the next few months.
---
?