It's been nearly a year since National Comfort Institute (NCI) started planning to move our headquarters from northeast Ohio to eastern Tennessee. Finally, just last week we physically moved the contents of our offices and training center buildings to our new HQ Building/Training Center in Morristown, TN.
Moving a company 500 miles has been an interesting experience complete with hundreds of details and logistical challenges.
Lessons Learned
As with any major change, many lessons were learned. One benefit was we purged 30 years of accumulated "stuff," ranging from files, books, old tools, unnecessary furniture, old computers, and so forth. In all we purged almost 50% of the clutter within our buildings!
Big lesson: Don't wait for a major event to clean up your shop. When shoulder season hits, take advantage of that time to clear out that back room, or that dead corner of your warehouse. We all pretty much have that area in our shops.
We shredded over 100 boxes of old files and paper. Some were scanned and saved digitally, but many were so old they were shredded outright. It felt good to just get rid of stuff. We still have tons to go through but we will never have to deal with a significant amount of it again.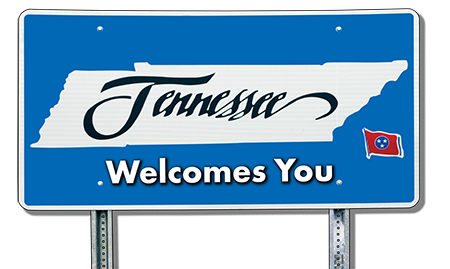 Location, Location, Location
Once our decision to move was set in stone, we started the process of looking for a new home for NCI in a small town called Morristown, which is roughly an hour from Gatlinburg and Knoxville, TN, and an hour and a half from Asheville, NC.
One of the many reasons we chose Morristown is because it is nestled between two awesome TVA (Tennessee Valley Authority) lakes, with Cherokee Lake to the north and Douglas Lake to the south.
Another great advantage is that it is within 4 hours or so driving distance to many great cities and towns, including Cincinnati, Louisville, Nashville, Birmingham, Atlanta, Charlotte, Greensboro, and many others, and just a few hours more to most of the southeastern and central U.S.
New Beginnings
By spring of this year we secured an amazing 11,000 sq. ft. building to house our offices on the main level and a 5,500 sq. ft. training center on the lower level.
The facility has everything we'd hoped for including what will be an incredible 1,400 sq. ft. "live fire" hands-on lab. This lab will house six-plus permanent HVAC systems of different types including a boiler and hydronic system. Since the building was originally all-electric, we just ran a natural gas line to make sure we can provide hands-on combustion and CO safety training.
The training space includes two other key areas: A 1,600 sq. ft. classroom that can easily accommodate 25-plus students complete with 65-in. digital screens. It has a 1,400 sq. ft. video studio complete with a separate AV control room where we will broadcast most of our online live training.
We're very excited about this soon-to-be state-of-the-art High-Performance HVAC training facility. In addition to our regular classes, we plan to hold special in-person bootcamps here for contractors from across North America.
By the way, all National Comfort Institute phone numbers and email addresses remain the same, so it is still easy to get in touch if you have questions or issues.
We hope you will come visit us for the training and stay for all the awesome amenities this area has to offer. See y'all soon!