The Role of Service Agreements
Many of you depend on service contracts to guarantee continued income. Testing equipment and making all the necessary corrections for the best performance should minimize the time spent on these calls and make them more profitable. It also gives you the first indication that the equipment might need replacing.
Years ago, a contractor I know had a service contract with a high school. The school had boilers that were sooting up. I advised him on how to eliminate this problem, but he didn't want to do it. It was the reason he told the school why they needed a service contract.
Things change, and unexpected problems or failures can always occur. Just because you serviced someone's system last year doesn't mean you can assume it still operates at the highest levels. You need to test! You are your customer's lifeline, and your customer is your lifeline.
---
Jim Davis to Lead Summit 2023 Discussion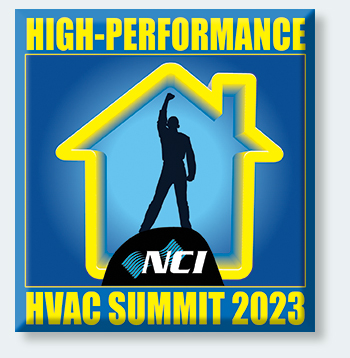 This article is based on an upcoming discussion moderated by Jim Davis at National Comfort Institute's 2023 High-Performance HVAC Summit in Branson, MO. In its 20th year, this event focuses on the High-Performance HVAC Contracting segment of the industry and promises to be something you and your team should not miss.
The focus is how high-performance starts with service. In this interactive session, attendees share their experiences and approaches to keeping customers safe while generating leads from combustion testing.
Jim Davis is NCI's senior instructor. His storied career is based on curiosity and discovery as he sought to solve issues that lead to carbon monoxide production in gas-fired equipment. Along the way he developed the first combustion testing protocols and field diagnostics using a digital combustion analyzer. You can reach him at ncilink.com/ContactMe with any questions or comments.