The Photos Are In and We Need A Winner!

For the July 2019 competition, we have eight candidate photos on the High-Performance HVAC Today website. We totally need your help to determine which one is best? This is your opportunity to cast a vote and determine who will win!
Voting is easy. Go to https://hvactoday.com/photo-month-voting/ and pick the photo you think is the best.
The July 2019 contest is open until end of business on Monday, June 24th.
The winning entry will be featured in the July 2019 issue of High-Performance HVAC Today magazine, on the HVACToday.com, website, and on HighPerformanceTalk.com (the NCI Member Discussion website).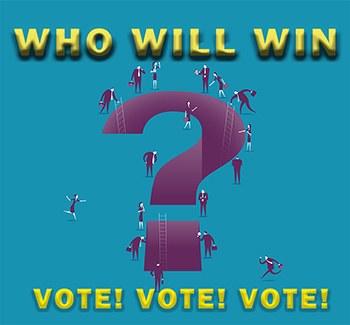 Remember: the winning entry, as voted on by you, will receive a $50 gift card prize.
At the end of the year (in December), all the monthly winners will be put into a run-off competition that visitors to HVACToday.com can vote on. The winner of that competition will receive a free registration to the NCI Summit 2020 in Scottsdale, AZ (Up to $795 in value).
So don't wait. VOTE TODAY for a July 2019 Winner

You Can Always Submit Photos for our Photo of the Month Contest

By the way: You too have an opportunity to submit a photo for consideration at any time. Here's what you need to enter:
A photo (or two) that highlights the installation and what is right (or wrong or ugly) with it.
Your contact info
A short message that very briefly explains what's going on in the picture. The message area is for the photo title, so be creative!
Go to: http://ncilink.com/PhotoOfMonth
Fill in the information, then upload your photo(s). That's it! Be sure to enter your information correctly so we can contact you in case you're the contest winner.
NOTE: By uploading an image you agree that NCI has permission to use the photo(s). Winners are announced via the High-Performance HVAC Today newsletter and on HVACToday.com.