Who Will Win A Free Registration to NCI Summit 2020?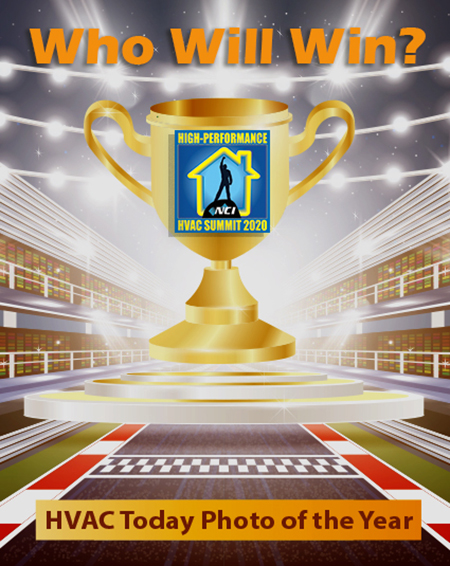 National Comfort Institute, Inc. and High-Performance HVAC Today magazine are pleased to announce that the 2019 HVAC Photo of  the Year contest is now OPEN ! The grand prize image is one of the 11 monthly winners from 2019 will receive a FREE registration to the 2019 National Comfort Institute High-Performance Summit in Scottsdale, AZ from April 5-9.
Contest images fit into one of three categories:
The Good. These images reflect some of the better HVAC installations/retrofits and highlight prime work by Performance-Based Contractors™ in the HVAC Industry
The Bad. Often service technicians will walk into situations where they have to "pick up the pieces" of an installation or service retrofit that has gone wrong. These images are examples of what not to do, but also represent opportunities for Performance-Based Contractors across the country.
The "What-the-Heck?" These images often defy explanation. They depict hack-jobs that represent the absolute worse when it comes to HVAC service and installations. In fact, the solution is often to simply start over.
The decision is YOURS. No one can win unless you vote. Just go to https://hvactoday.com/photo-month-voting and pick the photo that you think is the year's very best.
The Photo of the Year Winner receives the Grand Prize of a free registration to National Comfort Institute's High-Performance Summit (Up to $795 in value), which will be held in Orlando, FL April 16-18.
In addition to being featured in the January issue of HVACToday.com (the digital edition and the website), The Photo of the Year Winner will appear on all our social media outlooks — Facebook, Twitter, and LinkedIn.
So don't wait. Vote Today!!!!