It's Time to Vote!
The Fall Season is just a hop, skip, and jump away and we are looking to give away the next Photo-of-the-Month prize.  Yes, the September 2019 competition is in full swing on the High-Performance HVAC Today website. And it is YOUR job to pick a winner. This is your opportunity to cast a vote and determine which entry is the September 2019 Photo of the Month!
Voting is easy. Go to https://hvactoday.com/photo-month-voting/ and pick the photo you think is the best.
September 2019 Voting ends on Wednesday, August 28th.
The winning entry will be featured in the September 2019 issue of High-Performance HVAC Today magazine, on the  HVACToday.com, website, and on HighPerformanceTalk.com (the NCI Member Discussion website).
The winning entry, as voted on by you, will receive a $50 gift card prize.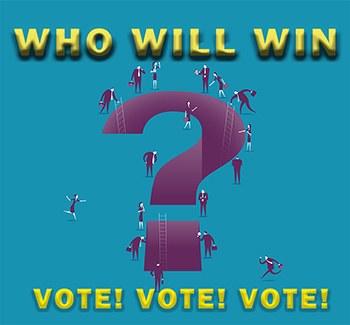 Furthermore, at the end of the year (in December), all the monthly winners will be put into a run-off competition that visitors to HVACToday.com can vote on. The winner of that competition will receive a free registration to the NCI Summit 2020 in Scottsdale, AZ (Up to $795 in value).
So don't wait. VOTE TODAY for the August 2019 Winner
You Can Always Submit Photos for Contest

It's true. You always have an opportunity to submit a photo for consideration in our contest. Here's what you need to enter:
A photo (or two) that highlights the installation and what is right (or wrong or ugly) with it.
Your contact info
A short message that very briefly explains what's going on in the picture.  The message area is for the photo title, so be creative!
Go to: http://ncilink.com/PhotoOfMonth
Fill in the information, then upload your photo(s). That's it!  Be sure to enter your information correctly so we can contact you in case you're the contest winner.
NOTE: By uploading an image you agree that NCI has permission to use the photo(s). We announce winners via the High-Performance HVAC Today newsletter and on HVACToday.com.